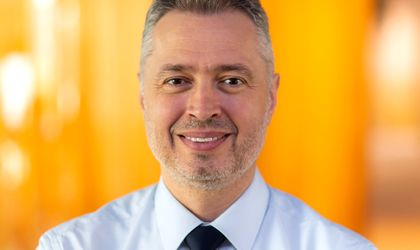 Activity in the office market recorded its first slowdown in the third quarter of this year after four strong quarters. Overall, total demand of 68,800 square meters was stable compared to last year and also to the average of the last four quarters, but new demand was at only 22,200 square meters, which is a decrease of 39% from last year, according to data from Colliers.
Even so, the near-term outlook remains mildly favorable and Colliers consultants estimate that, for good class A offices, the vacancy rate may decline well into single digits by the end of the year. This will tilt the balance further in favor of a landlord market, though the trend may be offset partially as some large companies could end up subleasing parts of their office space or scaling back on their office footprint amid hybrid work.
The first three quarters of 2022 saw a delivery of roughly 100,000 square meters in new modern office spaces, AFI Tech Park (Phase 2, 25,000 sqm) and Hagag Development Europe's refurbishment project H Tudor Arghezi 21 (7,000 sqm) being the newest additions to Bucharest's modern office stock. Also, the second phases of One United's One Cotroceni Park and Skanska's Equilibrium should be added by the end of the year, bringing together an additional c.50,000 square meters of new modern office stock, which will be taking Bucharest's total supply to almost 3,36 million square meters.
Sector-wise, IT&C companies continue to dominate the leasing scene, accounting for c.47% of total demand, followed at a great distance by business and professional services, with 27% of gross take-up, and Colliers consultants point out that the fact that various high-tech companies are still expanding (and actually just entering the Romanian scene) is quite positive to the longer term outlook of the office scene.
"While the year-on-year decline in demand is troubling at first sight, we would argue that there is still quite a lot of underlying strength in the leasing market in Romania, with several large rental contracts in various stages of negotiations. And these are likely accompanied by even more small and medium-sized deals. The issue is that uncertain times call for extra caution and we are seeing this in all aspects of the office market. And while market participants retain a moderately positive approach, this can change in the blink of an eye if economic conditions turn or if, say, the war in Ukraine would take a different twist. Otherwise, the quarter was largely driven by a handful of deals, with just 3 totaling 30,000 square meters, namely BAT's SSC division relocation to One Cotroceni Park, Infineon Technology's renewal in Novo Park and NXP Semiconductors renewal in Campus 6, with all three transactions roughly equal in size", explains Victor Coșconel, Head of Leasing | Office & Industrial Agencies la Colliers.
Regarding the vacancy rate, given that quite a lot of buildings have been delivered lately, it may have increased slightly from the mid-year level of around 15%, but Colliers consultants note that the office scene is quite heterogeneous and occupancy in good, well-positioned and mature buildings is already at over 90%. This means that some tenants actually have a tougher choice ahead of them than they would a few years ago, particularly if they want to be located in a certain part of Bucharest or if they want a certain building. This has the hallmarks of a landlord market in certain parts of the city, which has led to landlords being able to negotiate more favorable terms.
Going forward, Colliers consultants remain cautiously optimistic, the good news being that near-term hiring intentions for Romanian service companies remain at decent levels, albeit declining from the initial phase of the post-pandemic recovery. The fact that employment expectations remain at or above historic averages in many sectors suggests an expanding labor market, but this alone cannot drive the office market leasing activity higher, it can act as a helpful nudge in the right direction. At the same time, other factors – the most notable being pessimism about the path of the global economy – act in the opposite direction and Colliers consultants draw attention that the more these remain in place, the more they will weigh on the outlook for office leasing.
Overall, Colliers consultants see the undersupply of modern offices in Bucharest (relative to other major European office markets) as an insulating factor over the longer term and they would rather expect the modern office stock to start growing again in a few years. Consequently, it could surpass 4 million square meters by the end of the new decade, and might even close in on the 5 million milestone, if no other (economic) crisis will show up on the radar. The company also expect the office market to grow in quality, not just quantity, as more and more landlords and tenants place greater emphasis on environmental criteria.
"The outlook for the Bucharest office market remains plagued by significant uncertainties, but we can still see positive arguments for both upside and downside surprises in the following period. On the positive side, we have the still fairly tight labor market (indicative of companies expanding), the undersupplied office market here allowing for a better absorption of vacated office spaces, plus a still decent general economic context. On the negative side, we note that hybrid work has still yet to leave its full mark on the occupancy (there are signs that quite a lot of companies have yet to implement any decision on this), highly uncertain backdrop which could prompt companies to delay any fresh investments and the cooling of developed economies which should be felt in Romania sooner or later. All in all, the old adage "hope for the best, but prepare for the worst" rings quite true in the current context for the economy in general, including for the Bucharest office market", concludes Victor Coșconel.