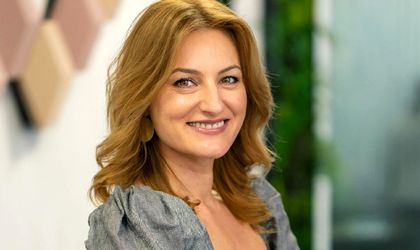 The office building situated in Thomas Masaryk Street no. 19, District 2, will become an important medical simulation center starting this year, following the transaction between MAD Planning & Projects – which sold the building – and the "Carol Davila" University of Medicine and Pharmacy in Bucharest – which purchased the property. The transaction was assisted by the real estate consulting company Crosspoint Real Estate.
Positioned in the ultra-central area of Bucharest, the office building, with five floors, was built in 2004 and hosted, in over 2,000 usable square meters surface, an important IT company. "The excellent location and its characteristics helped us to make the optimal decision regarding the purchase of this building. It will help us to develop medical simulation activities, aiming to increase patient safety and medical care, by providing ultra upgraded teaching methods. All because we want for our students to acquire and consolidate their practical and non-technical skills in an organized environment, which greatly reproduces the clinical reality", said Prof. Univ. Dr. Viorel Jinga, UMF "Carol Davila".
Near to many points of interest in the University Square area and with immediate access to every public transportation, and to all areas of the city, the building in Thomas Masaryk was an extraordinary success, with permanent demands from the market.
"It is an asset that helped our development, and the fact that it will now become part of the educational process, the thought that we also had a little contribution in our local medical education honors us and makes us glad, in the same time. We will continue to expand our portfolio and deliver, like we usually do, quality products to our market and our customers. MAD Projects sold the Masaryk 19 project to Carol Davila University after rehabilitation and customization, according to the requirements of an educational institution, with specific needs", says Mihai Arghiropol, Founder of MAD Planning & Projects.
The transaction was handled by real estate consulting company Crosspoint Real Estate, first representing the seller, and then to assist the buyer in the entire purchase process.
"I must admit that this deal has become one of the most important in my experience so far. And this, first of all, for the fact that from now on, medical education will take place here, from which we will all benefit. In real estate sales we always talk about financial values, about areas and locations, but sometimes the ultimate goal of a transaction and its importance to the community are those that offer the greatest satisfaction, and this is one of those cases. Thank you all for the trust that you had in our process and expertise!", says Oana Popescu – the consultant who handled this transaction – Associate Director, Residential Capital Markets, Crosspoint Real Estate.