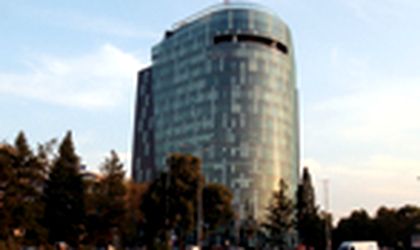 The fund has bought the two companies which own these assets, namely General Investment and General Building Management, from Central Eastern European Real Estate Shareholdings BV, a company of Avrig 35 Group. Avrig is also a 20 percent shareholder in the fund's investment adviser and one of Avrig's directors is also a director of the fund's investment adviser. Dan Pascariu, one of the fund's directors, is a minority shareholder in Avrig 35. The Avrig 35 Group is controlled by businessmen Alexander Hergan.
The properties acquired by NEPI in Romania comprise some 47,000 sqm of lettable space, of which only 32,000 sqm is currently leased. Some 4,800 sqm is under refurbishment. The buyers expect the 18 properties to generate EUR 3.6 million in annual income, provided they are fully leased out.
The final purchase price payable depends on the net rental income generated by the properties.
The two companies that have been sold registered a EUR 700,000 loss in 2007, and have an aggregate net asset value of EUR 9.8 million.
NEPI's first investment in Romania consisted of the takeover of four retail properties from Romanian retailer Flamingo, for a total of EUR 11.8 million. The fund, which had previously raised money through an IPO on the London Stock Exchange to invest in Romania, bought the Flamingo properties at an 8.5 percent yield, according to its announcements. The achieved yield exceeds the current market average for retail, some 7 percent. "This is a special director for the fund in Romania, investing in high street retail. Usually, we invest in office buildings, commercial centers. Of the EUR 200 million the fund has to spend, Romania could get between 30 to 100 percent," Victor Semionov, director with NEPI Investment management, told Business Review.NEPI also acquired at the end of last year an industrial park in Rasnov, in a transaction worth EUR 15.2 million.
Avrig 35 Group, set up in 1999, was working on 17 underway projects in Romania mid-last year, worth over EUR 500 million in total. The company is known for its Charles de Gaulle office building in Bucharest, sold to Accession Fund for a total of EUR 85 million. The group includes 35 companies working in the real estate domain.
Corina Saceanu