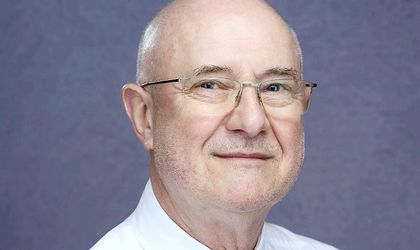 Optim Project Management is one of the first companies in Romania with accredited professionals able to expertly guide developers, building owners and property managers to obtain WiredScore and SmartScore certifications.
Benefits of these certifications
These globally recognized certifications have been developed to create a standardized process for measuring and certifying the level of connectivity of buildings and homes. The direct benefits translate not only to the ability to attract and retain tenants – who will enjoy optimized systems, technology and access to internet. Studies at a global level show that WiredScore certification increases a property's rental value. And everyone wins with a more sustainable building, through a reduced whole life carbon footprint, by using technology to operate the building more efficiently.
WiredScore and SmartScore are complementary with other industry standards, such BREEAM, LEED, WELL and created alignment with these certifications that leading landlords adopt as part of their ESGR (Environmental, Social, Governance, Resilience) Strategy.
Why do we need smart buildings?
The main trends that highlight the necessity to move to smart buildings include: the increasing use of technology in our personal lives, the changing nature of our professional lives, including the recent experience of working from home, as well as the climate crisis, that we experience more and more lately.
Similarities between the two certifications
The successful completion of WiredScore and SmartScore certifications demonstrates the facility owner's or operator's commitment to provide efficient, consistent and exceptional smart building experiences and secure connections to the digital world. Both certifications are designed to help create exceptional buildings that attract and retain tenants, fulfil high standards of sustainability and are future-proof.
The rating systems are divided as follows:
For WiredScore into five levels (Under Certification, Certified, Silver, Gold and Platinum) determined by the number of points earned under each measured criterion.
For SmartScore into five levels (Under Certification, Certified, Silver, Gold and Platinum) determined by the number of points earned under each measured criterion.
Differences
WiredScore Certification focuses on digital connectivity, physical elements of the building and the building infrastructure. It enables business owners and managers to understand, improve, benchmark and promote their building's digital infrastructure.
SmartScore Certification champions cutting edge technology in real estate, primarily focusing on delivering exceptional experiences and outstanding outcomes to all the smart buildings' users. SmartScore provides better clarity and benchmarking criteria for smart buildings and commercial real estate industry as it goes through a rapid digital transformation.
Briefly, WiredScore rates a building's digital infrastructure and its resilience, while SmartScore is meant to help landlords understand, improve and communicate the user functionality and technological foundations of their buildings, aiming to deliver an exceptional user experience, drive cost efficiency, meet high standards of sustainability and providing fully future-proof buildings.
Since launched, in 2013, in New York, were certified 65m+ sqm commercial real estate, the system is functional in 28 countries, with 900+ clients, in 160+ cities and certified iconic landmarks, like the Empire State Building, The Shard, Tower 42 and Hudson Yards. There are now more than 7m people in WiredScore certified buildings.
By choosing WiredScore and SmartScore certification systems, customers become part of an exclusive European elite: Allianz, Blackstone, British Land, Europa Capital, Generali, Hines, J.P. Morgan, Skanska, UBS being only few of the big companies that have already understood how to connect rapidly to the future.