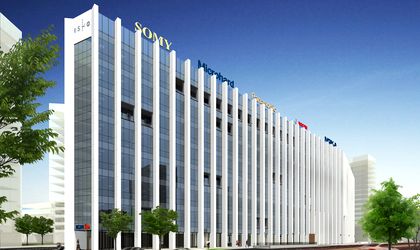 Mulberry Development, the company behind the Isho project, has announced the opening of the first phase of the Isho Offices building in Timisoara. Survey Sampling International (SSI) is the first company to move its offices into the new building.
Phase I of the Isho Offices project has a leasable area of ​​15,000 sqm, which is leased almost entirely. Several companies have taken over the rented premises to start their business this summer.
"Our project draws the attention of the most important companies in the western region of the country. We will soon announce several other rental contracts in our buildings. The major interest in ISHO has prompted us to expedite the construction work and the second phase of the office building, "Ovidiu Sandor, Isho developer, states,
Survey Sampling International (SSI), one of the world's leading provider of data and technology solutions across industries, with 40 offices in 20 countries, is the first company to start operating in the new rented space at Isho Offices. The company currently has more than 130 employees in Timisoara and plans to exceed 200 employees in the following years
"Isho is a very attractive project for our company because it is a real premium real estate development in Timisoara, which creates a new standard for workplaces, but also for housing. We are proud to be the first company to start business here. We are also pleased with the extraordinary work environment that Isho has provided us with and we are convinced that it will help us attract new talents and loyalty to our employees, which is an important support for our growth and development plans Timisoara, "says Chris Watson, European managing director Survey Sampling International.
Isho Offices is based on the experience of two flagship projects developed by Mulberry Development, City Business Center Timisoara and The Office Cluj-Napoca. At the end of the three stages of development, Isho Offices will form a single body, with over 6,000 sqm of floor space, giving tenant companies flexibility in space utilization and predictability for later expansion within the building.