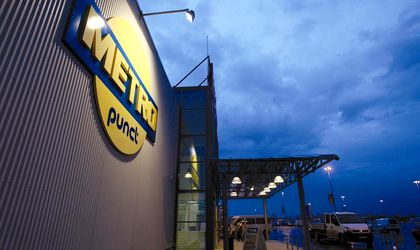 Metro Cash & Carry has opened its first Metro Punct store Satu Mare, a new concept on the local market targeting resellers exclusively. The new type of store has a retail surface of 2,000 sqm, and around 3,000 items on sale, including Metro's private labels Aro, Fine Food and Sigma.
"This store is different from our other stores in surface and range of products but it keeps all the other benefits granted: promotional offers, loyalty programs, access based on client ID card and specialized consultancy," said Dusan Wilms, general manger of Metro Cash & Carry Romania.
The firm's local network includes 24 outlets: four in Bucharest, two in Brasov, Constanta and Timisoara, and one each in Cluj, Bacau, Iasi, Craiova, Baia Mare, Galati, Ploiesti, Oradea, Sibiu, Suceava, Pitesti, Targu Mures, Arad and Deva.