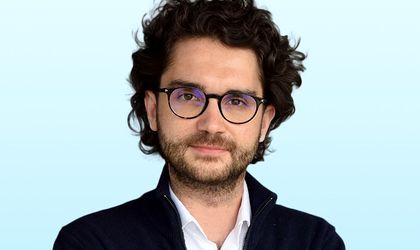 MEDCITY, the only developer of healthcare buildings in South-East Europe, acquired a prime building of over 1,000 square meters in the center of Timisoara from fashion group Folli Follie Group in a transaction brokered by Colliers. Thus, MEDCITY is making its entry into the western city, expanding its portfolio of buildings under The Medical Mall concept, exclusively dedicated to healthcare operators and related activities.
Located on Corneliu Coposu Boulevard in Timisoara, the building bought by MEDCITY will be transformed into a facility dedicated exclusively to healthcare activities, where medical operators will be able to offer their services in facilities of the highest standards.
Currently, MEDCITY owns and manages a portfolio of 10 buildings in Romania, with a total leasable area of over 17,000 square meters, of which over 97% is already leased by big brands in the Romanian healthcare market, such as Regina Maria, Synevo, Catena, Diaverum, Medima Health, Emerald, Mediplus and Laurus Medical members of the Medicover group, Aqua Clinic, Alpha Clinic or DigestMed.
The medical malls developed by MEDCITY in Romania have so far accounted for investments of over 27 million euro, and the company's plans for the next two years are to expand or develop new projects, both in current and new cities, such as Cluj, Brasov, Constanta, Oradea, Sibiu.
"MEDCITY intends to change the use of the building into a medical services space, in which to attract some of the biggest names in the Romanian medical services market. We have been actively looking for a building  to meet all the requirements of MEDCITY's clients in Timisoara, also being involved in obtaining documents and clarifying all situations that appeared during the due diligence process. Having a team with many connections in the area of real estate related services in the western market, as well as a very good knowledge of the land, building and investment market in the region, helped us also in the development of FF Group Romania's real estate assets", says Silviu Carlan, Senior Associate at Colliers Romania.
One of the biggest players in fashion and sports equipment retail, FF Group manages stores in Romania under the brands Collective, Scotch & Soda, Sport Loft, as well as the online platforms collectiveonline.com and sport-loft.com, with its own warehouse.
MEDCITY Healthcare Property Development, is the only investor and developer of buildings exclusively for healthcare services in South East Europe. MEDCITY acquired in the last 15 years a solid experience in healthcare infrastructure projects (over 50,000 square meters), developing so far a portfolio of projects specifically designed for healthcare activities, thus creating the largest network of buildings in South-East Europe exclusively dedicated to this profile (Athens, Bucharest, Iasi, Craiova, Constanta, Buzau, Galati, Braila, Focsani, Calarasi, Petrosani).
MEDCITY's vision is to create innovative healthcare ecosystems by developing projects close to major urban areas, thus providing patients and healthcare professionals with healthcare facilities in line with the highest quality and safety standards. The company operates as a healthcare real estate developer, while covering a wide range of related services, such as design, expert technical advice and project management. MEDCITY is a member of the SOFMEDICA Group of Companies, a leader in innovation in the healthcare sector, active in Europe since 1994 in Romania, Greece, Hungary, Bulgaria, and Cyprus.
Last year, the Romanian investment market recorded transactions worth more than 1.25 billion euro, well above the 890 million euro result of 2021, marking the highest value since 2007, according to the annual report published by Colliers. Going forward, 2023 isn't looking like a bad year either, even if market volume is likely to decrease considering last year's record volume.