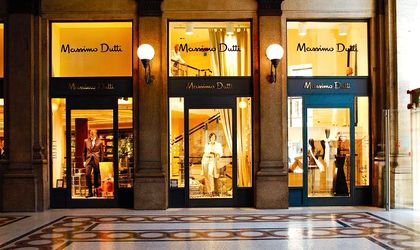 Fashion retailers, hypermarkets and supermarkets, and entertainment space operators were some of the most active firms in their expansion plans last year, taking up a significant part of the retail property space. Meanwhile the past year has seen some firsts for the local market, like the first public auction sale of a mall, as well as the long-awaited market entry announcement of Swedish clothing retailer H&M.
Romania is the 15th most sought after destination for expansion by retailers out of 20 countries in the Europe, Middle East and Africa (EMEA) region, found a CBRE study released at MAPIC 2010. Germany tops the list, followed by Poland and France, according to the "How active are retailers in EMEA" study, which surveyed 220 retailers. Some 17 percent of the firms questioned were in favor of expanding on the Romanian market, which is in the plans of around 36 retailers that are already active locally, as well as new ones.
The situation described in the report corresponds to the many store opening announcements last year and this year, which upped the total local retail stock.
After the inauguration of the Gold Plaza Baia Mare project at the end of last year the total nationwide retail stock reached 1.4 million sqm, according to the Jones Lang LaSalle's Bucharest City report.
The modern retail deliveries of last year totaled over 150,000 sqm in five projects in Bucharest and three across the country in Baia Mare, Arad, and Drobeta Turnu Severin, according to the same source.
The largest delivery was the 80,000-sqm Sun Plaza mall, which opened in Bucharest in April. In the fourth quarter of last year high street retail deliveries were more prominent in Bucharest with the Emporio Armani and Gucci store openings on Calea Victoriei. This is in contrast to the 2008 situation when ten gallery malls, nine urban malls and one outlet store were completed.
International retailers continued to be one of the main drivers of demand for retail space. In particular, fashion retailers such as Iditex, Decathlon, C&A, New Yorker and Sprider Stores opened shops last year and have more plans for this year as well.
Fashion discounters such as Takko and Deichman are also expanding in smaller cities in the country. H&M in particular has announced the opening of nine stores on the local market. On March 25, the Swedish firm is expected to open a 1,700-sqm store in AFI Palace Cotroceni, while on March 26 another 2,500-sqm store will open in Unirea Shopping Center. In Bucharest, the Swedish fashion retailer will also open up in Baneasa Shopping City. Throughout the country it has announced shop openings in Iasi, Timisoara, Cluj-Napoca and Constanta.
As far as transaction activity was concerned last year, a notable move came when New Europe Property Investment Fund (NEPI) bought the Auchan and Bricostore locations in Iris Shopping Center Pitesti for EUR 21 million. The Auchan hypermarket has a rentable surface of 13,600 sqm, and was opened in 2007, while Bricostore has a rentable surface of 9,500 sqm and was inaugurated around the same time.
Another transaction came when Aracdom, the construction company part of developer Trigranit, bought Atrium Center Arad. Following the EUR 6 million deal, Trigranit became a shareholder with 50 percent.
The EUR 70 million mall in Arad was started by British investment fund Carpathian (with 75 percent ownership). Atrium Center has a rentable surface of 30,000 sqm.
Also last year, Immofinanz completed a 2007 forward purchase of Polus Center Constanta. Developed by Trigranit, the mall has been renamed Maritimo Shopping Center, while assuming existing debts of EUR 40 million. Immofinanz completed forward transactions for Westgate Craiova and Eurmall Galati, as well as the acquisition of Gold Plaza Baia Mare from Futureal.
Another first for the local market came as Tiago Mall Oradea was sold at a public auction after the developer entered insolvency procedures. The mall was sold for EUR 30.5 million from an asking price of EUR 35.5 million. The auction was organized by the Transylvania House of Insolvency and the project developer's liquidator, MLS Project Oradea, subsidiary of Mivan, the Irish Group. The original investment for Tiago Mall was EUR 65 million.
A more recent transaction, at the beginning of this year, came when Equest Balkan Properties sold 51 percent of the company controlling the Vitantis Shopping Center in Bucharest and Moldova Mall in Iasi to a firm controlled by businessman George Teleman, partner with Equest Investments Romania. The price was a nominal EUR 5 as the new owner took over the company's debts.
Vitantis Shopping Center is owned by Union Properties SRL and Vitantis SRL, and Moldova Mall by Rivium Galeria Mall. The three companies are controlled by Balkan Properties Cooperatief, where Teleman owns 51 percent of the shares through Densol Limited. Vitantis Shopping Center has a rentable surface of 11.362 sqm, of which 82 percent is occupied. In the first nine months of 2010 the mall in Vitan registered net operational losses of EUR 1.5 million.
Moldova Mall has a rentable space of 9,024 sqm, and an occupancy rate of 71 percent. In the first nine months of 2010 it had net operational losses of EUR 500,000.
In all, several projects are expected to be delivered this year, after 2010 saw a handful of openings such as the Sun Plaza in Bucharest, Atrium Center in Arad and Gold Plaza in Baia Mare. The main ones are previewed on the  next page.
Colosseum
Developer: Nova Imobiliare
Investment: More than EUR 350 million
Project:  Colosseum is located in north-west Bucharest, in the Chitila area, close to Bucuresti Noi. It will provide approximately 190,000 sqm of retail, leisure and entertainment space, more than 480 shops, and 10,000 parking spaces. The center is built on a site of 602,000 sqm.
It is being built in two phases. The opening of the first phase, the retail park, with 53,000 sqm of shops, is planned for autumn of 2011. Tenants include a Carrefour hypermarket and a Leroy Merlin DIY store.
The second phase, the malls, will have a leased area of 137,000 sqm, and around 480 shops.
Baneasa Shopping City extension
Developer: Baneasa Developments
Investment: EUR 22 million
Project:  Baneasa commercial area is to expand with the construction of three new facilities. The additions – a multiplex cinema, a family entertainment center and a gas station – add a total of 25,000 sqm to the project.
The multiplex cinema requires an estimated investment of EUR 19 million and will add a total of 15,000 sqm to the Baneasa Shopping City. It will have 13 screens and a total seating capacity of more than 2,700. It was planned to open by the second half of 2011. The family entertainment center will have a surface of 4,000 sqm and cost EUR 1 million to build. It will be developed on top of the center's food court. The third part of the investment is a EUR 2 million gas station.
Maritimo Constanta
Developer: TriGranit, which sold it to Immofinanz in 2007
Investment: EUR 140 million
Project:  The mall is located on Aurel Vlaicu Boulevard in Constanta. The planned gross leasable area of the center is just over 50,000 sqm. The center will host over 130 shops with a 16,000-sqm Auchan hypermarket anchor, a cinema, food court, and 2,200 available parking spaces both underground and at ground level. The gross buildable area for the project is 105,000 sqm. The planned opening of the center was set for the second half of 2011. Tenants in the project include H&M and Decathlon.
Palas Iasi
Developer: Iulius Group
Investment: EUR 260 million
Project:  Located in downtown Iasi, Palas is being developed by Iulius Group, which also owns Iulius Malls across the country. The project is a mixed one, comprising a commercial area, class A office buildings, hotels, apartments, an underground parking place with over 2,500 spaces, and a 50,000-sqm park. The opening of the project was planned for the fall of 2011.
Electroputere Shopping Center
Developer: K&S Developments, Auchan
Investment: EUR 90 million
Project:  The center will be located on a 12-hectare plot owned by Electroputere SA Craiova, the former site of the plant. The opening was set for the second quarter of 2011.
The main anchors of the commercial center are Auchan, which is building an 11,000-sqm hypermarket, sports retailer Decathlon, which will have a 3,500-sqm store, Kiabi, which will have a 1,800-sqm location, Leroy Merlin with a 10,000-sqm shop, and car service and equipment company Norauto with a 1,100-sqm outlet. The total built surface of the center is 6.3 hectares, and it will have 2,000 parking places.