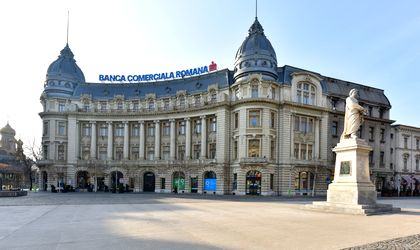 Banca Comercială Română (Romanian Commercial Bank) has concluded the ownership transfer of the historical building Oscar Maugsch Palace from Universității Square to Project Regina Elisabeta Bucharest SRL, a Luxembourg based real estate investment company with a focus on hotel and office assets in select European markets.
Located on Regina Elisabeta Boulevard, the Oscar Maugsch Palace is facing Bucharest's main central square, an area with an outstanding urban redevelopment potential.
The value of the transaction was not revealed.
BCR made the first steps in sharing the building's architectural heritage to the public in 2019, by hosting two important cultural events – Romanian Design Week and Art Safari – within the palace's walls.
The building has been developed at the beginning of the 20th century and is comprised of two wings – Universitate and Toma Caragiu – with a total surface area of almost 17,000 sqm.
As part of the purchase agreement, BCR concluded a temporary lease agreement for the space where the bank currently operates one of its branches.
JLL was BCR's exclusive broker for this transaction, while Special Properties was the exclusive broker for the buyer.