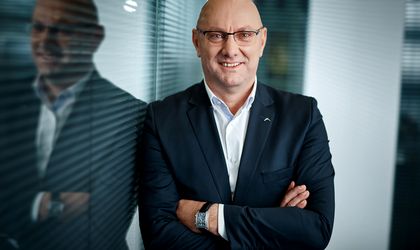 Belgian developer Liebrecht & wooD plans to start next spring building the first houses part of its EUR 300 million residential project in Frumusani, some 30 km from Bucharest, Sorin Ioan Blaga, the general manager of Liebrecht & wooD Romania said this Tuesday during a press conference.
The first phase will consist of some 180 houses which will be delivered by the end of 2017 and will require an investment of some EUR 26 million including for the necessary infrastructure works. "We estimate that by next spring we will have the necessary infrastructure in place to start building the houses," said the GM. The houses will have surfaces ranging between 75 sqm and 120 sqm and will be priced to qualify for the 5 percent VAT level, meaning a limit of about EUR 100,000, added Blaga. The project is built on a 180 hectare plot of land that Liebrecht & wooD has gradually bought over the past four years.
The developer, which is best known on the local market for its West Park retail project in western Bucharest, has also previously announced the development of its second Fashion House outlet in Cernica, part of a EUR 110 million retail park, but says that for now it focuses on the development of its residential project in Frumusani. "The retail component at Cernica is currently on hold because we see new opportunities in the area that we consider," he added.
Liebrecht & wooD has been present in Romania since 2001. Other projects developed locally include Victoria Park and the first phase of Militari Shopping Centre which the company sold to Immofinanz and Atrium European Real Estate, respectively.
The developer says it has invested some EUR 200 million in Romania so far. It is also present in Poland and Russia.
Simona Bazavan