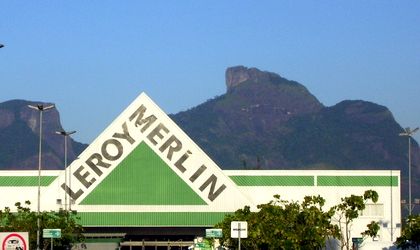 French do-it-yourself retailer Leroy Merlin has started hiring staff for its first store in Romania, which is expected to open this year. The company, which is part of the Adeo Group, says its stores usually cover between 10,000 and 17,000 sqm each.
Previously, Leroy Merlin had said it would open its first unit in Romania within Colosseum shopping center project, built in Bucharest by British developer Modus Properties. The retailer has rented 19,000 sqm of space in the project, which is expected to open the first stage in spring this year. Flanco and Carrefour will also open units in the project. Colosseum is located north-west of Bucharest, in Bucurestii Noi, and should cover 156,000 sqm in total upon delivery. After the shopping park will be opened this year, it will take two more years for the completion of the shopping mall.
Leroy Merlin joins a local do-it-yourself retailing market which is shared by players such as Praktiker, Bricostore, Mr. Bricolage, OBI, Interhome and Hornbach. Leroy Merlin was founded in 1923 and is based in Lille, France. Adeo Group, its parent company, runs stores under other do-it-yourself brands too: Aki, Bricocenter, Weldom, Bricoman, Bricomart, Dompro, Zodio and Kbane.
Corina Saceanu