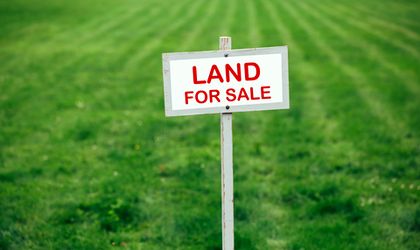 The real estate developer Forty Management, led by Lucian Azoitei, bought a land of approximately 3,000 sq m, located in Strada Tipografilor 2, in a complex transaction valued at about EUR 7.2 million.
The land recently acquired by Forty Management is adjacent to the Băneasa Royal Railway Station, the Minovici Museum and the Museum of Western Western Art, Herastrau Park and Baneasa Lake.
Forty Management has organized an international design competition, won by Sane Arhitecture – Paris, and it was advised in this process by one of the largest consulting companies in the world, Savills UK.
This process is expected to result in the construction of about 30 apartments, according to information provided by the developer's representatives.
 "We purchased an exceptional land, in an area surrounded by the beautiful history of Bucharest, but which, unfortunately, is not capitalized on its architectural potential. Our intention is to build a building or two, with residential destination, with an art gallery on the ground floor, public, where contemporary Romanian artists to exhibit for free and try together with the City Hall, the Ministry of Transport and the University of Architecture "Ion Mincu" to we revitalize this area, by creating within the Royal Station the Museum of Bucharest Architecture and the reconversion of the esplanade of the Royal Station. Thus, an important museum pole is created in Bucharest, a pole that can also be found in the area of ​​the Royal Palace. Taking into account that in the area of ​​Fântânii Miorița there will be the future metro station, a reconfiguration of the urban space is necessary to bring people", said Lucian Azoitei, CEO Forty Management.
Forty Management is the winner of the 2017 Residential Development Award for Central District Cuza99, 2019 Mix-Use Development Award for Central District 4 Elements at International Property Award – London, 2020 Residential Development Romania Award at International Property Award London for Central District Viitorului 134, finalist at MIPIM Awards 2017 in Cannes with Central District Cuza99, Most Sustainable "Green" Real Estate Developer awarded by The Times – Investing in Property and Best Developer in Romania awarded by Build Awards.
"For us it is mandatory to develop green and sustainable – all our buildings are certified "Green Buildings", and in each project we brought a premiere – Cuza99 has 800 sqm planters and 14m tall trees on the facade, 4 Elements has a running track on the block, Viitorului 134 has access to a tennis and basketball court in the city center – and Central District Royal Suites will be the first real estate project in Bucharest that will have a public art gallery, ventilated facades made of solar panels and an uninterrupted view of 270 degrees for each apartment", adds Lucian Azoitei.
Forty Management is a real estate development company that develops mixed projects under the Central District brand. The company has several completed residential developments (Central District Polona25, Central District Cuza99), another 243 apartments under construction (Central District 4 Elements and Central District Future 134) and 650 apartments in the immediate development plan (Central District Lagoon City and Central District Royal Suites).