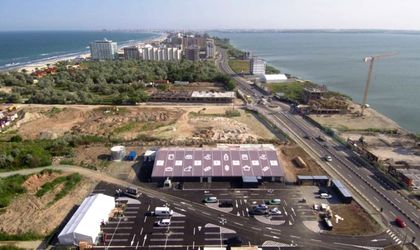 According to Colliers International calculations, there are around 500 hectares of unstructured industrial platforms in Bucharest, and approximately half of them are on sale.
"We include platforms in/near neighborhoods that benefit from access to public transport (many including the metro) and key points of the city, that is, those with a high potential for development in residential, commercial or mixed projects. We are talking about land plots ranging from 5,000-10,000 sqm and reaching even 30-40 ha. The largest platforms are those located in Progresul-Viilor, Timisoara-Militari, Grivitei, Obor, Theodor Pallady," says Sinziana Oprea, Director, Land Agency Colliers International.
Extremely few of these platforms still have industrial activity and most have either been renovated and are being used as spaces for rent (B/C class offices or warehouses) or are demolished and ready for immediate sale.
Besides the industrial platforms, a similar surface area is free and available for sale in areas such as Sisesti, Straulesti or Pipera, which have become an attraction for investors lately due to the proximity of the new office centers.
In this case too, we have a wide range of plots, from hundreds of square meters lots, suitable for individual houses or blocks, to properties of 10-15 hectares.
The dynamic of the real estate market has led to a series of important land transactions over the past two years, where we estimate that nearly 200 hectares of Bucharest, consisting of industrial platforms and large open land, have found new owners. The last big transactions involved Immofinanz as the seller and One United Properties as the buyer of Ventilatorul platform of 5.3 hectares and an office building for which the Romanian developer paid EUR 39 million.
"If in 2012-2016 Bucharest expanded a lot in the South and West with thousands of residential districts, the last years have recorded an increase in land transactions in the North and East of the Capital. Thus, we can already see new residential districts in these areas, complemented by all the necessary facilities," continues Oprea.
The trend will continue in the next period, with the highest interest in the central and northern areas.
The land market will slow down
At the same time, after 2-3 extremely active years, when developers made a good stock of land, but also due to the moderation of the economy and the slowdown on the residential market, the new demand for land will be below that of the previous years.
"It is a natural step that in the next period developers focus more on development and new demand for land will decline," adds Sinziana Oprea.
Interest in the Bucharest market exists at this moment on all segments, but not at the same intensity as in the last few years. Active developers have different strategies, depending on each one's specialization.
Large plots are sought for mixed projects – usually office plus residential or residential plus retail. In addition, there is an appetite for small and medium land acquisitions of 5,000 to 10,000 sqm for stand-alone retail or office projects or boutique residential buildings.
"Out of the 5 large transactions in progress, with cumulative value approaching 200 million euros, 2-3 have a very high chance of being concluded this year. In the case of those who depend on obtaining certain urban plans we can not have a very good predictability, given that we are talking about large transactions, so complex urban projects/demarches," concludes Sinziana Oprea.