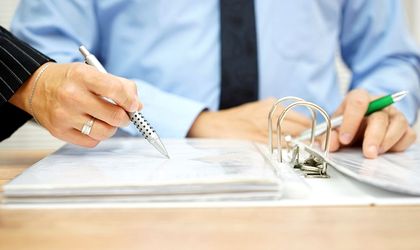 The National Agency for Cadastre and Real Estate Advertising (ANCPI) announced that it released online more than 53,000 land book extracts in October, two and a half times more than in October last year when users of the platform requested about 21,000 land book extracts.
In October, more than four thousand users were registered on the platform, who placed more than 35,000 orders and paid RON 1.14 million for services provided by ANCPI online, respectively for the issuance of land registry statements for information and Land Register Extracts for Authentication.
According to ANCPI, the number of buildings currently registered in the integrated cadastre and land registry system is about 12 million, representing as many land books. The figure represents almost 30 percent of the total estimated number of buildings in Romania.
The Land Book Extract for Information released online by the ANCPI platform costs RON 20. The Land Registry Extract for Authentication costs RON 40 and can only be requested by notaries to draft notarial acts through which a real estate right is transferred, modified or constituted, according to ANCPI.
During its validity period, no entries can be made in the land book, except for those for which the extract was requested. ANCPI said that documents requested online are released on the spot if these documents are available in electronic format. In case the land book is not entered into the electronic system, the employees of the cadastral offices and real estate advertisers convert the document in electronic format and send it to the applicant.