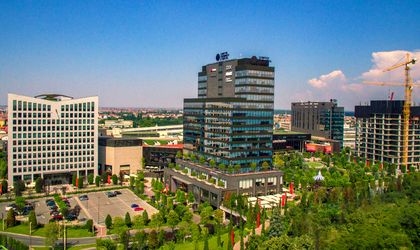 IULIUS is launching a program designed to support local entrepreneurs, whose businesses are a part of our everyday lives. Registration is made online at www.iuliuscompany.ro/golocal, and interested entrepreneurs will undergo a selection process. The local businesses in the Go Local program will enjoy temporary rent payment exemptions for their locations in the mixed-use urban regeneration projects Palas Iași and Iulius Town Timișoara or in the Iulius Mall network in Iași, Cluj-Napoca and Suceava, as well as free of charge, customized advertising packages.
IULIUS Company, the only developer of mixed-use urban regeneration projects in Romania, is launching the Go Local program, whereby it provides local entrepreneurs with its retail infrastructure in the big cities where it operates, for the purpose of boosting local businesses during a time when their resilience is greatly tested. The coffee shop on your way to the office, the traditional foods shop, the flower shop selling wonderful flower arrangements, a boutique with clothing that is designed locally, and many others are the types of businesses that add up to our everyday lives and save jobs, and the Go Local program is a platform that supports and promotes them. The initiative falls under 'IULIUS in the Community', the sustainability strategy of the company, which is centered around environmental aspects, investments in the people and in the community, with an emphasis on the best practices for corporate governance and business ethics.
The program addresses small entrepreneurs in the regions where IULIUS Group operates its projects, who have never had locations in shopping centers or malls, and registration is open online at www.iuliuscompany.ro/golocal. The businesses that complete the selection process will benefit from customized support measures, such as temporary rent exemption and 25% to 50% discounts, flexibility in terms of lease duration, as well as integrated advertising and consulting campaigns, package of benefits that can add up to maximum 10,000 Euro. The Go Local program is implemented for all the IULIUS projects: mixed-use projects Palas Iași and Iulius Town Timișoara, the Iulius Mall network in Iași, Cluj-Napoca and Suceava.
"Although we were able to sail smoothly through the most critical period of the pandemic and managed to maintain the continuity of our tenants, these recent times determined us to focus our attention even more on local businesses that do not enjoy significant exposure. We realized that we have to be proactive and lend a hand in creating the upcoming local, national, and perhaps even international networks, facilitating the access of small entrepreneurs in our projects. Access into established shopping projects is a major hurdle for these entrepreneurs and it is for this reason that we want to help them validate their business, supporting them at least in the beginning. Our goal is to increase the number of active retailers, and we hope to see at least one player in this program become a nationwide network across Romania in 5 years' time," said Sebastian Mahu, Head of Asset Management IULIUS.
The entrepreneurs will be selected function of project coherence, innovative concept, the capacity of the business to grow and adapt to consumers' expectations and, last but not least, the economic viability and the candidate's confidence in their own business.
IULIUS also supports the local entrepreneurship by developing the 300,000 sqm of retail premises in five projects, where local tenants represent more than 16% of the tenant mix, while national tenants add up to approximately 20%.