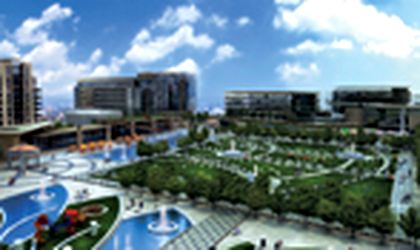 The project is being developed by Iulius Group, controlled by businessman Iulian Dascalu, in partnership with the local Iasi council, which owns the land.
The Palas project, to expand on 12 hectares close to the Culture Palace in Iasi, should be completed in 2010.
The firm has recently started construction works on the first of the two office buildings to be part of the mixed project, while archeologists are working on the site.
The project will feature almost 250,000 sqm of built area in total, with 40 percent covered by underground parking. The residential area will cover 70,000 sqm, retail some 42,500 sqm, two office buildings 15,500 sqm, and hotels around 18,250 sqm. The entertainment area will include a Royal Park, developed on approximately 50,000 sqm of built area.
Iulius Group will dole out EUR 1.5 million to set up an archeology exhibition on site, and another EUR 2.6 million to consolidate the part of the site next to the Palace of Culture.
The group is currently working on several retail projects around the country, under the Iulius Mall brand, after opening malls in Iasi, Timisoara and Cluj-Napoca.
Corina Saceanu