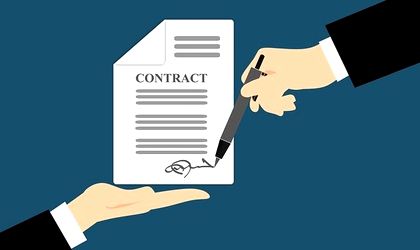 When you just bought or sold a property, the next thing on your list is to attend to the papers that will make the transaction or transfer of property legal and binding. The legal term for this transfer of ownership is conveyancing. 
Under ideal circumstances, you can do all these on your own. However, handling real estate paperwork is not an easy task and is often too stressful for people who have not gone through this process. Luckily, you can always consult and seek the help of a solicitor or conveyancer to manage the nitty-gritty details of your purchase or sale. But you can't use both. So which should you choose?
In this article, you will understand what a solicitor or conveyancer does and the factors you can consider in choosing the right property specialist to handle your property deals.
What Is a Conveyancer?
The primary role of a conveyancer is to facilitate and handle the paperwork for the transfer of title of your bought or sold property. They are tasked to take your contract, give legal advice, carry out local council searches, deal with the Land Registry and transfer or receive the funds for your property. They are generally well-versed in giving legal advice regarding the transfer of title and assist in the official, legal work to ensure that the purchase or sale of your property runs smoothly. 
In Melbourne, you can check the Consumer Affairs Australia, a public register of all the conveyancers in the state, to find conveyancers in your area, Melbourne based reliable conveyancers might be hard to come by because there are so few of them plus others are actually solicitors. So you would have to scour and request an appointment to secure a spot.
What Is a solicitor?
A solicitor is a general legal professional who has undergone training and holds a certificate to give legal advice and facilitate your property transfer. They have extensive knowledge of property-related laws and can guide you in transactions requiring attendance in the Australian courts.
Most of the time, solicitors call themselves conveyancers, which can be confusing to the average Australians. But when it comes to practice, solicitors have a professional portfolio in real estate law and has taken conveyancing as an elective. They are equipped to handle more complex legal matters in the purchase or sale of your property. And because of this, they generally invoice at a premium.
How Should You Choose? A Conveyancer or a Solicitor?
The choice in employing a conveyancer or solicitor in your real-estate dealings will most likely depend on the complexities of the sale or purchase. But to better gauge your necessities, here are some factors that you can use to determine which property specialist do you need.
Cost
Your budget is the main factor that can influence your need for one property specialist from the other. Conveyancers are more affordable and are capable enough to assist and facilitate the purchase or sale of your property and offer your general legal advice on title transfer issues. But since they charge less they may need to get more clients to survive. As a result, you will have to be comfortable with not having undivided attention for your needs. 
As mentioned in the previous sections, solicitors charge at a premium because of their added expertise in property-related laws. However, in choosing them, you can take advantage of their hard-earned law certificate plus you may also be offered a more individualized service because they don't have as many clients as conveyancers do.
Industry Knowledge
The main difference between conveyancers and solicitors is their command in different fields. Conveyancers are very adept in the conveyancing process since that's what they do. They will ensure that your sale or purchase is settled flawlessly and take away all the paperwork that needs to be done with your real estate deals. All you need to do is dot the I's and cross the T's. However, no matter how good they are at what they do, they cannot offer your advice on complex legal issues like tax implications.
In contrast, solicitors' fees are much higher because they do have knowledge of real estate laws and can act both as your conveyancer and your executor if you need to transfer your property to other members of the family. In case of a property settlement that resulted from a divorce, they can double as your adjudicator and do the conveyancing tasks thereafter. They can also help you with tax implications and can refer you to other professionals including an accountant. But of course, you would have to pay a hefty sum.
Smoothness of Transaction
The first task you have to take whether you choose a conveyancer or a solicitor to handle the transfer of your property is making sure that they all the documents they need to do their assignments. When you choose a conveyancer, you would have to do thIs much-needed labor to start the finalization of your property transfer. Whereas, if you have a solicitor, he or she can do this for you or if he has the documents, then you won't have to worry about it anymore. If you don't mind the extra labor in your hands for transferring the documents to your conveyancer, then it'd be best to use a conveyancer instead.
Security
Conveyancers, by law, are not obliged to keep their client's files in safekeeping. They just are the middleman in processing the sale or purchase of your property. But most conveyancers do protect your sensitive documents and ensure that they are well intact. However, in the case of solicitors, they have legally obliged to safekeeping your documents, whether it be something as small as a paper clipping that contains important information or the title itself. Either way, you still get assurance in the security of your documents.
Whatever you choose to assist you in finalizing the transfer of your property, you have to keep in mind what services each property specialist can offer you and the price you have to pay in fulfilling their tasks. If you think you will not have legal issues arising from the sale of your property, then better use a conveyancer. Otherwise, seek the help of a solicitor.