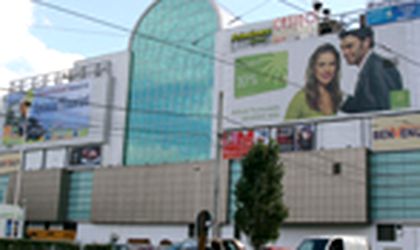 Business Review has calculated the shopping mall portfolios of the most important developers and mall owners in Romania for the next couple of years, including both up and running centers and the ones that will open in the near future. The size of the malls in a portfolio, expressed in lettable area, is important in establishing a developer's yearly cashing from the Romanian market.
Further acquisitions may alter the ranking put together by Business Review, as many of the names on the list are first hand developers, while the market has been invaded by investors looking for potential acquisitions.
Overall, the local market expects some 2 million sqm of gross lettable area in malls in the next couple of years, based on developers' announced intentions.
Austrian Investment fund Immoeast will have the biggest retail portfolio in Romania once all the projects it has recently forward purchased are completed. Immoeast has bought finished and unfinished malls totaling almost 500,000 sqm, and if its plans to build a 20-unit Stop. Shop network in Romania become reality, the fund will most likely hold up to 800,000 sqm of modern commercial space in the country.
Immoeast has in fact been the most active buyer in Romania and has snapped up all kinds of properties. Retail has however been its main focus lately, with a track record of several large-size forward purchases. While a thorough analysis would require more than the number of existing or planned gross lettable area (GLA) of malls in a developer's portfolio to underline its strategy for the respective market, the planned portfolios alone show that some developers have bet on expansion in as many cities as possible, but with smaller units, while others chose only a few cities, but have increased the lettable area. Taking the first approach is developer GTC, which plans seven Galleria shopping centers, totaling 185,000 sqm of GLA.
A similar tactic, although with slightly bigger lettable area, is being employed by Irish Mivan Development, which has planned ten Tiago Mall developments. Together with the company's Liberty Center mall in Bucharest, these projects will make a total of 325,000 sqm of GLA for Mivan in Romania. The developer will thus hold the second biggest mall portfolio. Things might however change as soon as Plaza Centers, which has announced plans to build 15 malls in Romania, will announce its locations and its numbers. So far, according to information from the developer, its portfolio will reach around 200,000 sqm of malls.
More than half of the portfolio is made up of the large Dambovita Project.
Romanian Retail Development (RRD), a partnership between developers EMCT and Redevco, is planning ten mall developments in Romania, each unit supposed to cover from 25,000 to 100,000 sqm. Depending on sizes, RRD could also become one of the top mall owners in Romania. Partner EMCT is already working on two projects, Sun Plaza in Bucharest and Siret Plaza in Galati, together exceeding 100,000 sqm.
Currently the biggest owner of existing malls in Romania, Iulius Group will lose its position, although it plans to increase the size of some of its units.
After this expansion, the group will own around 180,000 sqm of lettable area in four malls.
Dawnay Day is another investor in malls which has announced plans to build a mall chain in secondary Romanian cities.
With only some of the Atrium Centers numbers revealed, Dawnay Day could have around 120,000 sqm of GLA in Romania. The company plans to have nine malls in Romania, which, at an average of 30,000 sqm of GLA per mall, could lead to around 270,000 sqm of GLA in its portfolio.
Caelum Development has recently announced its intention to build 110,000 sqm of lettable area in Parklake Plaza in Bucharest, a development set to become the biggest mall in the city.
Anchor Group, the first mall developer in Romania, will still have around 80,000 sqm of mall area in its two outlets in Bucharest, Bucharest Mall and Plaza Romania, as it has not announced anything further on the retail side.
Close to this number is Baneasa Development, the company which will very soon open Baneasa Shopping City in Bucharest, holding some 85,000 sqm of GLA.
By Corina Saceanu