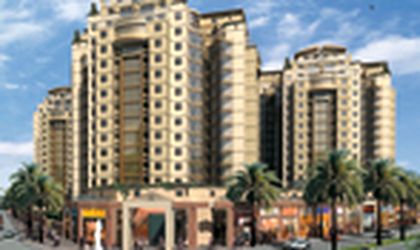 Residential was not among investment funds' favorites in Romania until recently, and while everybody was talking about malls and offices, deals with residential units were somehow overlooked. Institutional investors stepped in quietly and bought residential units off plan in various underway residential projects. Although residential sellers are talking about a ratio between institutional and individual buyers for their units where the institutional investors weighed more, little was actually known about these investors. Once the currently underway apartments are finished and current owners sell to end-users, more institutional investors will come to light.
Investment funds have either bought off-plan units from developers or have partnered them into development. The latter option attracted many high-profile international investment funds.
Salamanca Capital is one of the companies which manages several funds' investments in Romanian residential projects. The company has even opened an office in Bucharest to support investments locally.
The Central and Eastern Europe Residential Opportunity Fund (CEERO), launched in 2005 by Salamanca, has so far bought 636 apartments in Romanian projects, according to data from Salamanca. The fund is fully invested and will mature at the end of 2008.
In Romania, CEERO bought 89 apartments in Impact's Greenfield residential project, 105 units in
the first phase of Cosmopolis residential and as many as 442 apartments in the Green Park project in Iasi.
The fund has acquired EUR 110 million of residential property in Poland, Romania, Bulgaria, Hungary and Turkey.
Another investment fund with stakes in Romanian residential projects is the European Residential Property Fund (ERPF), a regulated open ended fund administered by TRI Investments. Salamanca has recently been appointed investment adviser to ERPF.
The fund has so far made three investments in Romania. The most recent is the investment in Advance development's Cernica residential project.
The Advance Development company is controlled by Catalin Scripcaru, former head of Raiffeisen Romania. ERPF has committed itself to 200 apartments in the project, according to data from the company, with the entire project scheduled to feature 1,000 flats in total.
The fund has also acquired the EUR 12.8 million Perla Residence, featuring 136 apartments, a project developed by Crown Constructions. Fund representatives estimate that the property, due for completion in January 2009, will have a 19.18 percent fund level internal rate of return.
The fund has also bought 69 apartments in Eminescu view residential project for EUR 9.5 million.
Most recently Salamanca has launched the European Real Estate Opportunity Fund, a Pan-European open ended opportunity fund, with the aim to raise EUR 500 million.
Romania Invest, a Norwegian investment fund, has been investing extensively in Romanian residential projects.
The fund currently owns more than 1,000 apartments in projects such as Vitan Platinum Towers, Residenz, Ten Blocks and Planorama. More recently, the fund bought apartments in Copper Beech's Blue Tower project and Adama's Armonia project.
One of the latest announced such involvements in residential developments in Romania comes from Rothschild investment fund. LCF Rothschild Group has performed a new direct investment into Romanian real estate after partnering Israeli developers Aviv Ocif group for two residential projects in Bucharest.
One of the projects, called Vivando Unirii, which will require a EUR 20 million investment, has already been started. A second residential project, to be located on 90,000 sqm of land in Pipera, will also be backed up by LCF Rothschild Group, which
will hold half of it, on a similar
investment scheme to Vivando Unirii's.
Rothschild Group entered the Romanian market last year, when it bought 60 percent of Israeli Euro Habitat, a company working on residential projects in the country. Rothschild now controls three residential projects from Euro Habitat, in Bucharest, Ploiesti and Brasov, according to previous announcements.
Several other investment funds are involved in the development of Romanian residential projects. Fabian, an investment fund dedicated to the Romanian market, initially started out with office investments in Romania, but went to residential, and now controls stakes in three residential projects. The fund's strategy is not to buy off-plan apartments, but get into the actual project development.
New Town project, built in partnership with Mivan Development, Lakeview, developed together with AIG/Lincoln, and a residential project in Timisoara raise the number of apartments controlled by Fabian to 1,000.
Bluehouse Capital, through investment fund Bluehouse Accession property Fund, has moved onto buying land for residential development. The fund bought a 13-hectare plot in the Ghencea area of Bucharest, and has partnered developer Hercesa for the actual development. The plan is to build over 1,500 apartments on the site.
The total value of the investment in the project stands at some EUR 300 million.
Charlemagne Capital's investment in Asmita residential project, through its European Convergence Development Company (ECDC) fund was one of the top real estate deals at the time, in 2006. It was then one of the biggest involvements from an investment fund into a residential project, with a 50 percent stake in the project acquired for EUR 10 million.
Apollo Real Estate Advisors and developer Portland Trust have recently bought a plot in north Bucharest for a future residential project. The fund had already partnered Israeli Heftsiba in buying a piece of land in Voluntari, with the intention to build 1,000 apartments on site.
Elsewhere, Investment fund Lewis Charles Romania Property Fund Limited owns half of a future residential project to feature 1,000 apartments in Mogosoaia.
Tamir Fishman Real Estate Fund Eastern Europe, an investment fund geared mainly to investments in the purchase, construction and refurbishing of residential buildings, is also targeting investments in Romania.
Meanwhile, New York-based investment bank Morgan Stanley has joined American investment bank Lehman Brothers and Austrian investment fund Immoeast on the board of the real state developer Adama. Adama has planned EUR 2.5 billion of investments in the next few years and is currently developing 51 projects in Croatia, Ukraine, Turkey, Moldova and Romania, delivering 2.5 million sqm of built area. The developer is currently working on several residential projects in Bucharest and Iasi and is planning more in cities such as Timisoara, Brasov, Suceava and Arad.
By Corina Saceanu