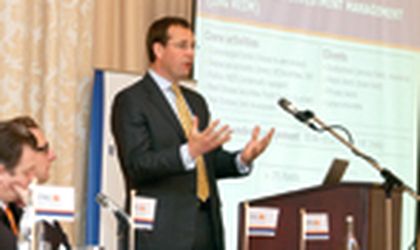 The company raised a EUR 1 billion fund for property investments at the end of last year for six Central and Eastern Europe countries, Romania included. Fund representatives had previously announced a EUR 200 million target for Romania.
"We will invest through this non-listed fund, but we plan to raise other funds as new investment opportunities come up," said Hendrikse.
The main investment target for the fund, called ING Property Fund Central and Eastern Europe, will be retail centers, with a secondary interest in offices. "We might also invest in logistics schemes," said the CEO.
ING REIM, which has been working in Romania since November last year and recently officially launched its local office, is looking to buy properties in different stages of development, but is also interested in setting up partnerships with developers.
The first acquisition is likely to be announced in the next few months, said Hendrikse.
The fund management company is currently expanding throughout Central and Eastern Europe, where it manages EUR 600 million in assets. It manages EUR 30 billion of assets in Europe, while worldwide, the value of assets amounts to EUR 65.6 in 75 managed funds.
ING Real Estate, the real estate development arm of ING Group, will start operations in Romania most likely at the beginning of 2008, Maarten de Jong, COO of the company, told Business Review. "Preferably we will start operations by the end of the year, but I think it will happen at the beginning of next year," he said. The developer is currently in talks over its first project in Romania, and is also looking for a local developer to partner for the long term.
"We have already finalized the business plan for Romania," said the COO. ING Real Estate is looking at investments amounting to EUR 100 million per project, says de Jong. "If we find something suitable which is worth more than that, we will take it," he added.
ING Real Estate will start with the capital city, after which it plans to look at secondary cities as well.
The developer had previously been involved in the S Park project, along with local developer ACMS, but has withdrawn from the project due to the lack of resources to pursue it.
"We were presented with several projects at the same time. S Park was one of them, and we didn't have the necessary resources to pursue all of them. We had to choose, so we did. Looking at how the S Park project has evolved, I am still sorry we had to give it up," said de Jong.
Corina Saceanu