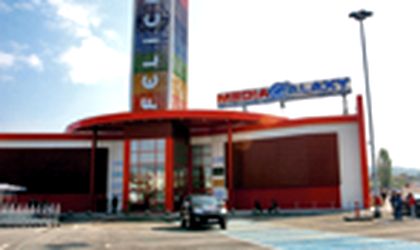 "The property will be added to the ING Property Fund for Central and Eastern Europe (ING PFCEE), a semi-open ended real estate fund with a target size of EUR 1 billion," ING Real Estate officials say.
Felicia Shopping Centre, which has a gross lettable area of approximately 26,330 sqm, is the first such shopping center in the north-eastern Romanian city of Iasi. As well as Carrefour hypermarket, the property's anchor tenants include a Media Galaxy electronics retailer, an Intersport sporting goods retailer and a Marks & Spencer department store.
ING Real Estate has recently announced the acquisition of three office buildings in Germany following a EUR 90 million transaction.
Carrefour opened its ninth and tenth stores in Romania in Iasi and Cluj-Napoca respectively last week.
Felicia is the fourth project developed by Soconac in Romania, after Victoria Tower, which now hosts the BRD headquarters, Orhideea and Feeria shopping centers.
Developer Soconac identifies plots, develops projects, and leases spaces in its built developments.
The project was built together with Vinci Construction Grands Projets.
Corina Saceanu