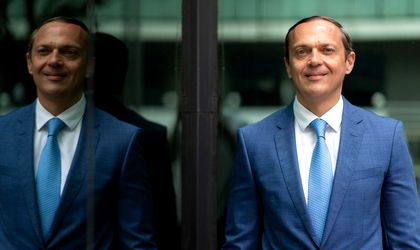 Infineon Technologies Romania, the local subsidiary of the German semiconductor manufacturer, is expanding its office space in Novo Park business campus owned by Genesis Property, one of the leading Class A office developers in Romania.
The company has signed a lease contract to expand its Romanian headquarters with two additional floors and a lab in Building D, with immediate effect, bringing the total leased area to 10,000 square meters. Moreover, the company has signed an extension to the existing contract until 2025, a year that will mark 20 years of successful collaboration with Genesis Property.
Infineon Technologies Romania, which currently occupies office spaces in Buildings B and C of Novo Park, is among the tenants with the longest presence in the campus. Infineon has been a Genesis Property tenant since 2005, when it leased 2,300 square meters of space in the business park owned by Genesis Property and has been continuously expanding its offices ever since.
"We are extremely proud of the partnership with Infineon Technologies spanning almost two decades, and we look forward to further supporting their further growth as one of the leaders in R&D in Romania. This new expansion confirms that the demand for premium, secure and comfortable offices, in which employees, now returning in increasing numbers, can find attractions that enrich their experience at the workplace, is on an upward trend", said Stefan Tudos, Vice President Genesis Property.
In April, Genesis Property started the transformation of Novo Park, located in the northern part of Bucharest, into YUNITY Park, a new real estate concept that will integrate premium facilities for the working and urban living trends of the future in a unique space. The project is expected to be completed in the first three months of 2023, with a total investment of €50 million.
In addition to premium offices, in YUNITY Park, the outdoor parking area, covering 7,500 square meters, will be completely transformed with the highest focus on green areas, as a 1,000-square-meter urban forest will be planted, where employees can organize meetings and calls, or simply take breaks, short walks and connect to nature.
Genesis Property is also developing an outdoor terrace serving a 4,000 square-foot food hall, where residents will find a mix of restaurants addressing multiple culinary preferences. Moreover, a conference center with a total capacity of 540 seats will be developed, where cultural and professional events will be organized with and for the YUNITY Park community.
All seven buildings in YUNITY Park, with a leasable area of 75,000 square meters, are already classified as energy efficiency class A and certified BREEAM – Very Good and will also be certified IMMUNE Building Standard™ – Resilient, 5 out of 5 stars. IMMUNE™ is based on a practical investment in a Healthy by Design System (HbDS), which empowers building operators to verify and adjust the condition of the building to a healthy performance level, and thus providing occupants with the space and confidence for a healthy experience.