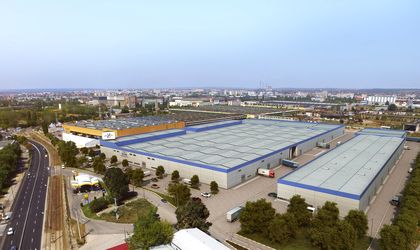 The first industrial park developed in ths south of the country – Southern Industial Park Craiova – an investment made by Zacaria Group, was financed by OTP Bank Romania. The total investment into the project is EUR 28 million.
The Southern Industrial Park has a total area of ​​53,000 sqm of Class A industrial spaces, fully equipped for storage, logistics, cross-docking or production activities.
"The Southern Industrial Park is one of Zacaria's most important investments and was also a winning bet, attracting investors from outside the country just a few months after the start of the first development phase. Beyond the obvious economic advantages for the community, we are also delighted to have given the urban space an industrial area," said Radu Suciu, CFO at Zacaria.
Works started last year and the Southern Industrial Park will be made up of three buildings. The first two are 80 percent complete and 75 percent leased.
The park is close to the Craiova Ford factory 
The park was acquired in 2015 and occupies a total area of ​​130,000 square meters. Located near the Ford factory on Henry Ford Street, it offers fast access to Pitesti, Bucharest and the border with Bulgaria and Serbia.
Zacaria started its activity in Sibiu in 2005, gradually expanding its investments throughout Romania. Today, the company has real estate investments in Sibiu, Bucharest, Oradea, Alba Iulia, Arad and Craiova.
At the beginning, the company's main activity was focused on residential projects, but since 2009 Zacaria also invested in the industrial real estate sector by building and managing a portfolio of 10 industrial parks and office buildings with a total area of ​​over 450,000 sqm.