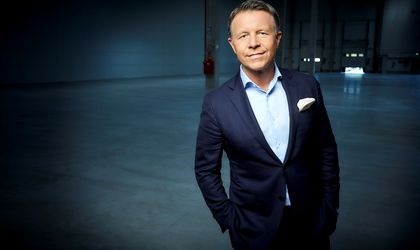 The Group's financial condition remains strong, as demonstrated by its reported 1H2022 performance figures. In the first six months of the year, the Group's net asset value (NAV) went up 26%, to PLN 2.3 billion. The value of its investment properties rose 25%, to more than PLN 4.2 billion. Consolidated revenue increased 26% yoy, to PLN 123.2 million. Net rental income, on the other hand, rose 22% yoy, to PLN 90.4 million. Operating profit rose 181%, to PLN 577.2 million. For the first half of this year, MLP Group posted PLN 433.9 million in net profit, an over 2.5-fold improvement (+161%) relative to the same period last year.
"We had a very successful 1H period despite the challenging economic and political environment. We delivered excellent results, both from an operational and financial point of view. During the period we signed lease contracts for 214 thousand sqm, which is about 91% more than in 1H2021. That was our record ever result in leasing. We are seeing strengthening demand for MLP Group's new and existing warehouse space across Europe, as companies increasingly seek a cost-effective means of enhancing the resilience of their supply chains and manufacturing capabilities by onshoring from Asia to Europe. Together with the ongoing constrained supply of high-quality industrial assets, this factor translated into rental growth. The increase in rental rates of about 24% was much greater than the increase in construction costs, which also positively affected the results of MLP Group," said Radosław T. Krochta, President & CEO, MLP Group S.A.
MLP Group operates on the Polish, German, Austrian and Romanian markets. It has a portfolio of properties with about 1.2 million sqm of existing, under construction and permitted ready to build rental space. The Group currently operates 22 logistics parks in Poland and abroad. In addition, in 2022 it concluded several reservation agreements for new plots to develop further logistics parks in Poland and Europe. Based on the current land banks and reserved plots (totalling approx. 200 ha), it secured development potential for another 1 million sqm of warehouse space.
"I employ a great many adages, one is widely attributed to Mark Twain – 'history does not repeat itself, but it does rhymes'. I predict that in the near future we will face a challenging macroeconomic environment like we experienced in the past during economic slow-downs. However, as MLP Group we are well prepared for potential economic challenges. We have practically 100% of the leased space, very good tenant diversification, both geographically and industry-wise. All our lease contracts are indexed to European inflation rates, which means that any rise in inflation readings will trigger a automatic increase in our revenues. All rentals are denominated in EUR or are directly expressed in EUR, which significantly reduces our exposure to the currency risk. Almost 100% of our loans are IRS hedged for the next 5 years, resulting in limited interest rates' exposure. In addition, our focus on maintaining close relationships with our customers, our well-located land bank and prudent capital structure provide significant opportunities for further profitable growth," added Radosław T. Krochta.
The strategic goal is to continually expand the warehouse portfolio by developing BigBox buildings and City Logistics projects. MLP Group intends to continue to develop rapidly, above all in Germany, where it is steadily increasing the portfolio of projects predominantly in the Ruhr area, Hessen region and Brandenburg. It also plans to strengthen its foothold on the Austrian market. In Romania, the group plans to further expand its existing logistics park and purchase new land for further projects. Additionally, it is analysing entrance into new countries i.e. Benelux and Hungary. The Polish market remains very important to the Group, where it will consistently expand its offering in key logistics regions. In 2022, capital expenditure (CAPEX) will amount to approx. EUR 150-200 million, of which some 30% will be allocated to purchase of new plots.
MLP Group activities are particularly focused on environmental protection and achieving zero CO2 emissions by 2026. As part of the existing and emerging facilities, a project to build photovoltaic farms on the roofs of logistics parks is being implemented. The aim is to have 80% of the Group's projects BREEAM certified at the Excellent or Very Good level, and to secure DGNB Gold or Platinum certificates on the German and Austrian markets, by the end of 2022.
In keeping with its build & hold strategy, MLP Group retains completed logistics parks in its portfolio and manages them. All projects undertaken by MLP Group are distinguished by very attractive locations of the logistics parks, application of built-to-suit solutions, and support given to tenants during the lease term.