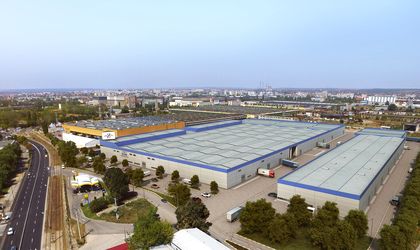 JLL, the real estate consultancy company, has advised Rosti Romania, owned by the Swedish company Rosti Group AB, in the lease of 11,300 sqm industrial spaces in Paulesti, near Ploiesti, developed and rented out by the Belgian logistics real estate expert WDP. The construction of the new production facility, announced by Rosti at the end of last year, has already started and the delivery date is set for 2021.
Global plastic injection moulding company Rosti is expanding and building a first-stage, custom-built 10,000 sqm factory dedicated to plastic injection moulding and contract manufacturing.
"We are very glad to announce a new production project in Romania in these difficult times. The transaction proves once again the sustainability and the good economic fundamentals of the Romanian industrial market. We saw in the last months new companies interested to establish production projects in Romania, and I think that is a good moment to take advantages of this interest and to put on the table all the competitive assets that we are offering in order to convince the investors that this is the place they must be," said Viorel Opait, business developer director JLL Romania.
Production companies were the most active tenants on the Romanian industrial market in Q1 2020.
The industrial department of JLL Romania has advised transactions of almost 150,000 sqm logistic and industrial spaces this year all over Romania and continues to be the market leader, position gained few years ago.
At the end of Q1, the modern industrial stock in Romania reached 4.66 million sqm. After approx. 650,000 sqm of modern industrial and logistics warehouses were delivered nationwide in 2019, 2020 looks very promising. So far, the COVID-19 pandemic has not changed much the developers' plans. At least 600,000 sqm of new industrial warehouses are expected to be added to the market by the end of the year.
Rosti Group AB, owned by the Swedish family-controlled investment company Nordstjernan, is a global plastic injection moulding and contract manufacturer to some of the world's leading companies within a wide range of industries such as packaging, consumer, medical, business machines, industrial and technical products.