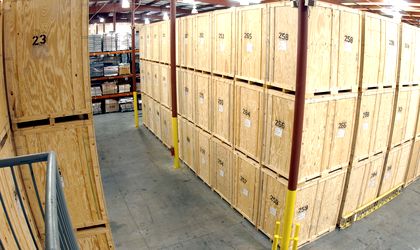 With a cheaper professional workforce and plots of land and far less congestion than the capital, while being just an hour's drive away, Prahova County and Ploiesti are becoming an interesting extension of Bucharest's industrial and logistic scene, insiders active in the region tell Business Review.
Andreea Ceasar
Some players argue that Ploiesti is the right place to build distribution centers and logistic spaces as it can serve as a hub from which to more easily deliver products across country, thanks to its location, more affordable land prices and relative lack of traffic.
"The Ploiesti area and Prahova County in general present much greater opportunity for industrial development due to the available land, quick access to road networks for distribution, strong available workforce, and a seemingly more aggressive approach to attracting industrial development, as well as a business friendly attitude among the local authorities," Randy Tharp, managing director of Epstein Architecture & Engineering, told Business Review.
Whatever the opportunities, it is the local authorities who in fact determine the realization of investments. "From what our foreign clients tell us and the experience we have had in obtaining permits from the local authorities, I would describe the relationship with Ploiesti's local authorities as very favorable. It seems they understand that industrial development, especially manufacturing, can drive the local economy and that this brings a benefit to the community through jobs, spending on local support services, increased retail spending, and so on and so forth. Furthermore they seem to understand that businesses need to move quickly with their projects once they have made a decision to make an investment," added Tharp.
According to the Epstein representative, even though the same permits are necessary and the process remains the same, projects seem to get a high level of attention and there is a greater sense of urgency in reviewing and returning comments or approving permits faster than in the past or in other locations such as Bucharest. Overall, as development in Bucharest takes much longer, even for simple projects, because of bureaucracy – which is much greater and seems to be less friendly to new investments – Ploiesti appears to be an attractive solution.
Foreign finance fosters faith
Under the recently announced budget, local authorities in Ploiesti are expecting income of over EUR 105 million. They hope to have investments of over EUR 70-75 million, Andrei Volosevici, mayor of Ploiesti, stated at the end of last year. And the figure could be realized based on the investments announced and made in Ploiesti until now.
Public investments include 58 ha of green park (an investment estimated at EUR 21 million which started at the beginning of this year), a hippodrome put at EUR 43 million, upgrades to residential buildings and of course the modernization of infrastructure. Without foreign investments, the local authorities' proposals would have little credibility in the eyes of voters in this election year, but this is not the case.
According to Ministry of Finance data, of more than 40 existing industrial parks in Romania, Prahova County is home to many of the most profitable. In 2010 Allianso Business Park recorded a net profit of almost EUR 1 million on a turnover of EUR 1.5 million. Meanwhile, Ploiesti Industrial Parc posted a net profit of EUR 750,000 on a turnover of EUR 1.3 million and Prahova Parc Industrial Valenii de Munte a profit of EUR 250,000.
At the moment, Ploiesti West Park, developed by Alinso Group, is one of the largest industrial parks in Eastern Europe, extending on approximately 250 ha. Investors were and are still attracted by its unique position. American auto parts producer Honeywell has just started the construction of a factory for braking equipment here, on a surface of 7 ha, which will be operational before the end of the year. This will be the firm's third factory, along with another two in Bucharest and Lugoj, which together provide more than 1,500 jobs.
Aside from Honeywell, oilfield services companies Schlumberger and Halliburton have also recently announced their decision to establish activity in the park. These three new tenants join a list including Unilever, Lufkin, Toro Company, OTZ Logistics and British American Tobacco.
Ploiesti now hosts many foreign petroleum investments, includes ones from OMV-Petrom, Lufkin, Schlumberger and Halliburton, due its historical background. The world's first large refinery opened here in 1856-1857 with US investment, and since the communist years it has become a milestone in the development of petroleum, hydrocarbon processing and petrochemical industries. So companies in the field who set up operations here can take advantage of this tradition.
Where road and rail cross
Alinso announced last year the official inauguration of the region's first independently managed intermodal railway terminal in Ploiesti. It is operated in partnership with Rail Cargo Austria. "Thanks to its strategic location, several industrial and logistic companies already use or have expressed their interest in using Ploiesti as their main logistics hub for South Eastern Europe," said Ivan Lokere, CEO of Alinso Group, at the inauguration. The city is at the junction of the most important road and rail transport routes in Romania, creating a link between the east and west of the country, including the Black Sea harbors. Moreover, the terminal provides strategic access to major corridors in Western Europe.
But manufactures' attraction to this area does not extend to all sectors. "There has not seemed to be a significant increase in the demand for or development of pure logistic/warehouse facilities in the Ploiesti region in the last year. Although the continued development of projects has been steady, the pace seems to be similar to recent years. However, there has been an increase in the development of industrial projects, such as the Lufkin manufacturing campus and Honeywell manufacturing facility which are under construction and the Toro facility which was completed last year. We're also seeing a number of other new manufacturing facilities in the planning stages for the Ploiesti area," said Tharp, whose firm is currently the general contractor for the 35,000-sqm Lufkin manufacturing campus in the Ploiesti area and is planning and designing another large manufacturing facility for another client – the identity of which is being kept confidential – in the area as well.
According to a CB Richard Ellis report, the stock of industrial modern space reached by the end of 2011 across country is approximately 1,400 million sqm, of which more than 925,000 sqm is in Bucharest. The rest is largely in Timisoara, Arad and Ploiesti.
New jobs, new retail customers
Due to the high potential for growth in the area, planned investments in retail have already been made public. Until now, two main developers have announced two malls, but while property fund NEPI has started construction works, signed many contracts with retailers and is aiming to finish the 56,000-sqm Ploiesti Shopping City project this year, AFI Europe is waiting to secure the finance to build a 33,000-sqm mall. "The Ploiesti area may see a stronger amount of retail and other commercial development because not as much new retail has been developed there in recent years as has been put in place in Bucharest," said Tharp.
Retail investments combined with real industry are a good basis for developing an area. But with a lack of announced logistic space projects for the near- and mid-term, can developers sustain their business?