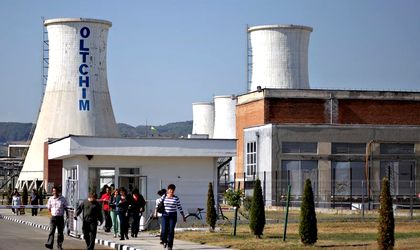 Chemical company Oltchim, which now represents the assets owned by the state (60 percent of the entire company), has officially filed for bankruptcy and will begin procedures in early May at the request of its legal administrators, according to a company statement for the BVB. Special administrator Bogdan Stanescu also said that the privatisation process for all five company assets will continue, of which the Bradu platform in Pitesti is the most valuable. 
"Oltchim's reorganisation process has ended, and I think it was successful. The company's productive assets were privatised. The bankruptcy procedure is the natural next step. That doesn't mean we're no longer open to offers for the remaining assets still owned by the state. We're still in talks with various investors and negotiations will continue after the bankruptcy procedure begins. What I can tell you now is that we won't sell it for scraps," said Bogdan Stanescu.
Approximately 40 percent of Oltchim assets were sold last year to Chimcomplex, a company owned by businessman Stefan Vuza, for EUR 127 million. The other 60 percent of assets, all non-functional, are still up for sale.
"We're in talks with several potential partners with whom we'll try to implement some feasible projects on the Bradu Petrochemical Division platform," Stanescu added.
At the end of last year, the European Commission found that, since the failed privatisation of Oltchim in Romania in September 2012, the plant had received incompatible state aid worth about EUR 335 million, and therefore decided that Romania must recover this amount from Oltchim. In April 2016, the Commission launched a detailed investigation to established whether some of the measures taken by Romania in support of Oltchim had followed the EU rules on state aid, namely the non-enforcement of foreclosure of debts and the further accumulation of amounts owed by Oltchim to the Authority for Administration State Assets (AAAS) in Romania after the failed privatization of Oltchim in September 2012; debt cancellation in excess of EUR 300 million by AAAS and various state-owned enterprises and the continuation of supplies by the Romanian State and state-owned enterprises (CET Govora and Salrom) to Oltchim without payment despite the deterioration of the company's financial situation.