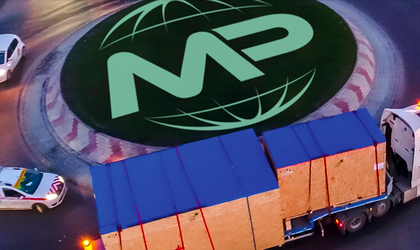 Modpack, one of the biggest players on the Romanian industrial relocation packing and export services market, with a 15 percent market share, will inaugurate a new logistic centre in Oradea next year, after an investment of almost EUR 2 million.
The new warehouse in Oradea will have a surface of 5-6,000 sqm and will double Modpack Group's storage capacity.
"Next year, either in the summer or towards the end of the year, we will inaugurate the Oradea location. The investment will be around EUR 1-2 million," said Valentin Malaescu, the executive director of Modpack Group.
Currently, Modpack has a 5,000-sqm warehouse in Ploiesti and a 1,000 sqm one in Cluj. The company is also present in the Czech Republic and the UK, and it aims to open its first office in the US next year.
Modpack estimates a turnover of about EUR 6 million this year, and packaging services represent about half of this value.
Modpack Group has been on the Romanian/European market since 2007, where it quickly obtained a leadership position. The company's products and services can be applied in all industrial sectors and for every type of transport (maritime, roads, air transport). Modpack has 110 employees.