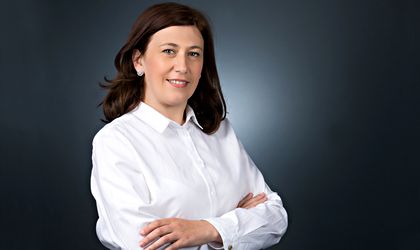 A record level of over 300,000 sqm of logistics and industrial space was leased in the first semester of 2017, according to data from real estate consultancy Cushman & Wakefield Echinox.
"The local industrial and logistics market is going through an effervescent development phase in term of both demand and supply. This year has maintained 2016's upward trend, establishing new record levels for deliveries and leasing transactions. We are confident that this trend will maintain for the next two to three years," said Rodica Tarcavu, partner, industrial Agency, Cushman & Wakefield Echinox.
By comparison, throughout 2016, leasing activity amounted approximately 500,000 sqm, a record level at that time. Out of the total leasing activity, the net take-up represented approximately 80 percent (400,000 sqm), indicate Cushman & Wakefield Echinox data.
In the first half of 2017, the market continued to be dynamic, with lease transactions totaling close to 350,000 sqm, net take-up representing 75 percent. The most active tenants continued to be companies active in e-commerce and retailers (about 35 percent), followed by logistics and distribution (33 percent).
Overall, the stock of industrial & logistics space reached 2.65 million sqm, at the end of H1 2017. The most developed market in the country remains Bucharest, accounting for approximately 45 percent of the total stock. Outside Bucharest, Timisoara has a share of approximately 12 percent of the total existing stock, followed by Ploiesti, with 10 percent, and the area around Cluj-Napoca area, with 8 percent.
Throughout 2016, more than 370,000 sqm of industrial & logistics space were completed across the country. This represents the highest level of new supply recorded so far, say Cushman & Wakefield Echinox representatives.
For the entire 2017, the level of new supply is forecasted to be higher by 25 percent when compared to 2016, given that more than 450,000 sqm of industrial & logistics space are scheduled for completion. In H1 2017, approximately 80,000 sq. m were delivered. Some 56 percent of this year's stock will be delivered in Bucharest and 14 percent in Timisoara, followed by Pitesti – 9 percent, Cluj – 5 percent, and Ploiesti and Sibiu, each with a 2 percent share.
Vacancy rate for industrial & logistics spaces in Romania reached 4 percent, at the end of H1 2017. In Bucharest, the vacancy rate dropped to 3 percent, with approximately 31,000 sqm available. Prime headline rents for A-class units range between EUR 3.75 – 4.25 / sqm/ month while net effective rents are around EUR 3.45 – 3.9 / sqm/ month, depending on city, area and technical specifications, according to the same source.
Simona Bazavan