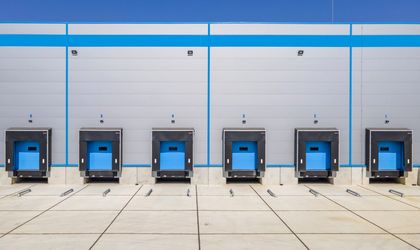 Footwear e-commerce retailer Kalapod and NOVOMATIC, one of the most well-known gambling technology companies, recently joined the Eli Park 1 community in the Buftea-Chitila area, where they rented over 7,000 square meters of first-class warehouses A to expand their storage capacity in the vicinity of Bucharest.
"Increasing pressure on delivery times from large logistics parks is leading players to look for new areas of interest, which give them quick access to cities. The location of Eli Park 1, just five minutes from the entrance to Bucharest, as well as the quality of the warehouses developed to class A standards were key criteria in choosing our offer by Kalapod and NOVOMATIC," explains Andrei Jerca, Managing Director, Element Industrial.
Eli Park 1 is the first project of Element Industrial delivered in the Buftea-Chitila area, with a total area of 50,000 sqm. This logistics park already hosts several companies such as Arctic, Decor Floor, Dentotal, Mobilier 1 or Euro Games Techonology.
The Buftea-Chitila area is consolidating as the new logistics hub near the Capital, located between two intensely trafficked points, respectively the exit to Pitești (A1 highway) and the exit to Ploiești (A3 highway). At the same time, the area will be directly connected with the new A0 highway, the modern ring road of the Capital. In this area, Element Industrial has a new project under development, Eli Park 3, with a total area of 72,000 sqm, with the first phase of 18,500 sqm, which will be delivered by the end of this year.