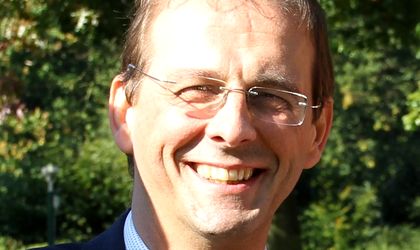 In times like these, we rediscover the virtues of cooperation, trust, and mutual responsibility as a society.  While rationality and pragmatism must prevail, we must never forget to be compassionate with each other, in times when social distancing becomes the norm.
Ivan Lokere, CEO Alinso Group
We are encouraged to see that governments across the world, including in Romania, have taken bold measures, yet unavoidable in order slow the spread of COVID 19 infections.  This to buy time to prepare our healthcare systems and avoid a peak in infections before we better understand the virus and be able to produce vaccines.   Indeed, priority should be given to the healthcare systems, by allocating all the means and resources needed.
The accurate, scientific information provided by the World Health Organization, Red Cross, research institutes and medical experts from around the world, have shown the way on how to effectively contain it. Thanks to clear communication, people have been cooperative, acknowledging the need to working together for a common purpose.
The impact on the economy, of the supply and demand shock at the same time, might be unprecedented on short term but we know that national authorities, the European Union, the central banks and the international community as a whole have great experience in using monetary and budgetary means from the 2008-2009 crisis.  This to avoid that the health crisis would spill over into a financial and long term economic crisis.    It is important that companies and families can further obtain credits from banks, to avoid that healthy companies would collapse due to short term liquidity problems, as a result of the current drastic, though necessary measures taken.
It is very premature to have a clear insight in the future impact, as visibility is still low.   Like all crisis's, also this one will accelerate some trends and lead to new insights.  We should not underestimate the impact on the psychology of people: people fear their health now, setting back economic priorities.  This crisis will certainly change the way we view the world and ourselves.
Courage, science and technology will help us to solve this crisis and it is clear that the most agile countries and companies will come stronger out of it.  Romania has a young courageous population who embraces new technologies, creativity, out-of-the-box thinking and sees new opportunities.