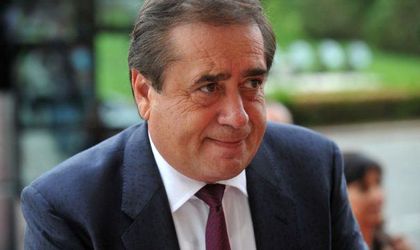 Businessman Ioan Niculae gave an interview to evz.ro on Monday and said that the capping of gas prices is a chance for the Romanian chemical industry, which has been largely closed down until now.
Niculae said that he agrees for the law to require him to deliver internally to Romanian farmers all the fertilizers produced using local gas.
"The chemical fertilizer factories I own are now in insolvency, but they've been very well preserved and two of them were temporarily restarted during the period when we had methane gas (it's important to mention that 90 percent of this gas was imported as Romanian producers did not provide it)," Niculae said in the interview.
"Insolvency was and is the legal form used to protect these assets, which would have otherwise been turned into scrap metal and the Romanian chemical industry, at least in terms of equipments, would have been history. In terms of control, of course, with the help of the legal administrators (…), we've managed to keep them intact and ready to be reopened," he added.
Asked why he had stated that he would reopen all his factories if the gas price is capped at RON 69/MWh, Niculae said that OUG 114/2018 was one of the best laws passed after 1989 and that it would help relaunch what is left of the Romanian industry, especially the part affected after 2013 with liberalization of methane gas, which meant the issuing of a law that increased the price of methane gas by 100 percent over a year.
"This price of RON 68/MWh being applied correctly means that after the population's needs are covered, final consumers purchase gas for their production needs without the right to resell – here I'm talking about the final consumers for whom the share of methane gas in production is significant, above 30-40 percent," Niculae explained. "From this point of view of cost, all the plants can be reopened. If they send us to imports we won't be able to reopen anything or we'll reopen two plants at best and the other four would disappear, as the insolvency law is good, but has a time limit. In the positive case where the Romanian Parliament understands the needs of the Romanian industry and correctly applies the provisions of OUG 114, the six plants and Bio Fuel Energy (…) could reach a turnover of over USD 800 million, and next year they could exceed USD 1 billion. All this money comes as a contribution to Romania's current account balance."