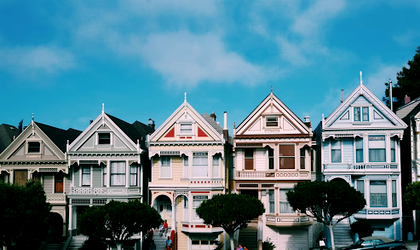 Real estate is always a good investment. It brings you money and the value of the real estate increases over time, generally at a rate higher than inflation. You can see your property's value increase as you invest in it and maintain it well during its lifetime. With foresight and investments, the property will help provide financial security for your family. The value of the property you purchase will certainly go up over time, but what do you do if suddenly for some reason or another, you need to sell it?
Before you put your property on the real estate market and start looking for a buyer, there are certain things that you need to consider. If you are planning on selling your property, here are  certain aspects that you need to look into:
How Fast Do You Need To Sell It?
The first thing that you need to clarify is how fast do you need to sell your property. There can be times when you will not have a choice of the time frame, but most people who sell real estate can choose whether they need to get it done it quickly or if they take their time with it. If you need to sell a commercial property fast, you should know that there are direct buyers who can buy it for cash without having to spend any time promoting it. This will relieve you from the hassle of going through all the formalities that come with selling real estate. Once you sell your commercial property directly to one of these companies, you can be sure that the money will come within a couple of days so that you can reinvest it as soon as possible.
Renovating Or Not?
Once you have thought about the time frame within which you need to sell, your next step should be to think about renovations. If you are looking at selling your property as soon as possible, then it might not make sense to spend a lot of money on renovations. You can always go for minor or cosmetic changes that do not cost much and do not affect the property's price by much either. However, if you can wait out a few months before selling, let's say up to six months, then spending some money and investing in major renovation projects will help increase the value of your property immediately.
Once you have decided on the type of renovations, you need to think about their cost as well. It is not a good idea to borrow money for renovation purposes because once you sell the property, you will have no way of paying back the borrowed amount of interest charged on it. You should therefore avoid taking out any loans for this purpose unless necessary.
Check The Property Tax
It is not just you but most sellers of real estate tend to forget about the property tax when they go about selling their property. This is important because once you sell your property, the new owner will be responsible for paying up all taxes that are levied on it. Therefore, it makes sense for you to pay up all the taxes due on your property before putting it up for sale. If you do not want to pay them yourself, then at least make sure that the buyer pays them when he buys the property from you. Also,  ensure that the property tax receipts are regularly updated and in perfect working condition so that they can be shown to the new owner.
The Zoning Regulations
The zoning regulations can play a very important role in determining whether your property should be sold or not. The zoning law determines how the land around your property can be used for purposes such as building homes or shops or offices etc. You may find that though this could affect the sales value of your great, however, if you get the zoning regulations changed, then you might be able to increase the value of your property and make it more secure as well. For instance, if you have a big property in an urban area, you may find that it is not much use if you could only build homes on it. However, if the zoning laws were changed to allow for building offices or shops, then your property would increase its worth by many folds over.
How Much Is It Worth?
This is an important factor to consider before selling your real estate. This value will be determined by the current market trends, the number of potential buyers, and how much is it worth right now. Once you have conducted a proper valuation on your property, you can sell it after getting advice from an experienced broker who specializes in commercial real estate ask for a professional opinion on your property's value. The reasons behind this are many, for instance, properties that are available for sale with brokers generally get more attention than those which are sold by individuals. Also, they would know what kind of offers to expect so that you do not miss out on certain opportunities because someone else might have already made a better offer than the one you received. They will let you know if any potential buyers in the market may be interested.
Is It The Right Time To Sell?
Sometimes even if your property has gone up in value over time, it may not always sell for more money than when you bought it because potential buyers might think that it is not the right time to buy. For instance, if you are trying to sell a house or office in an area where there will be new developments, then it might take some time before potential buyers start showing interest in your property because they would want to wait for all these other projects around them to be completed first. On the flip side of this argument, if you think that the market is saturated with commercial properties and people do not have much money at their disposal anymore, then now might be an excellent time to sell off real estate because even though its value has gone down over time, people may still buy it because nobody else is willing to invest in such risky propositions anymore. After selling your real estate, it's always a good idea to invest your money into new assets, such as a residential property and eXp offers a home search that could help you find a new house.
Before selling real estate, it is very important to make sure that you go through all the factors mentioned above first. This way you will be able to decide if you will benefit from the current market conditions or not. If find that you can sell it at a price and conditions that are acceptable for everyone involved,  then you can proceed accordingly and start working on other goals in life without any complications.