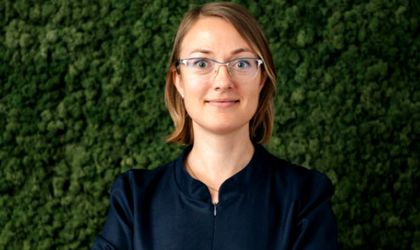 Impact Developer & Contractor (IMP) takes another major step in its development strategy and establishes the ESG (Environmental, Social and Corporate Governance) department within the organizational structure. With the establishment of the department, Impact will make available to investors, in addition to regular financial reporting, non-financial reports according to the obligations assumed by the company in the Green Bond Framework.
The new department will have the task of drawing and implementing the principles and objectives of environment, social and corporate governance, in line with the values assumed by the company in its real estate development activity – integrity, transparency, innovation and guidance, respect for the environment and sustainable construction, responsibility and motivation. The department is coordinated by Teodora Danila, who has over 22 years of experience in terms of external audit, compliance, improvement of processes, as well as of internal control systems.
"I am pleased to join a company that has already taken important steps towards sustainability and good corporate governance. Now, more than ever, we need sustainable, environmentally conscious developments. At IMPACT, we build communities that benefit from sustainable environments and a higher level of quality of life, while protecting natural resources. We already have the first residential project in Romania built at BREEAM Excellent standards and we have proposed that all our future projects meet the criteria of this renowned and internationally appreciated certification." declared Teodora Danila, Chief Compliance Officer at Impact Developer & Contractor.
The ESG department manages the application of the Green Bond Framework, developed by the company, on the basis of which IMPACT intends to issue green bonds to finance and refinance existing projects, built using green, sustainable technologies and contributing to the environmental objective of climate change mitigation and to the achievement of the United Nations Sustainable Development Goals. The Framework defines eligibility criteria in four areas: green buildings, sustainable water and wastewater management, renewable energy and clean transportation.
By integrating ESG practices into operations, Impact aims to improve long-term performance and an efficient risk management, which ultimately contribute to increasing investor and customer confidence in the company's future prospects.
Given its strong commitment to reducing the impact on the environment, Impact took the decision to replace the current fleet of 'traditional' automobiles (internal combustion engines) with one of electric cars. The company is also installing charging stations for electric vehicles in Greenfield Plaza, a project to be completed by the end of the year. The specialists of the ESG department have calculated that just by replacing the current fleet of cars Impact contributes to reducing carbon emissions by about 125 tons in the next 5 years.