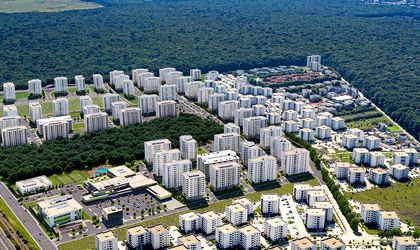 IMPACT Developer & Contractor received the "Developer of the Year" award at the Romanian Property Awards gala, held in Snagov on June 9, 2022.
The award comes as an important recognition considering that 2021 represented for IMPACT a year with many challenges, but also with many successes and objectives achieved, a year in which the company continued to expand nationwide and prepared the ground for the activity in the coming years.
IMPACT is the company with the richest experience on the real estate market in Romania, being the first real estate developer established, and receiving, after more than 30 years of activity, the "Developer of the Year" award within the Romanian Property Awards represents an important validation of its leader and innovative real estate company status.