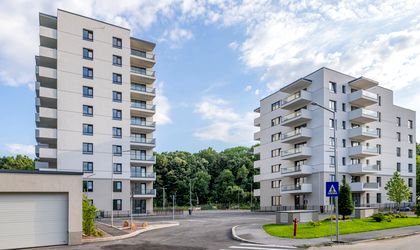 IMPACT Developer & Contractor, the first real estate developer established in Romania and the first real estate company listed on the Bucharest Stock Exchange (BVB), acquires the majority shareholding of RCTI Company.
IMPACT Developer & Contractor has concluded an agreement with RCTI Company to take over 51% of the company's shares. Following the transaction, RCTI Company will be better capitalized in order to adapt to the increasing volume of construction works in partnership with IMPACT Developer & Contractor. The completion of the transaction is conditioned by the Competition Council's approval.
"Taking over the majority shareholding of RCTI Company aims to increase the company's specialization and focus on Impact projects. Our main objective is to increase the construction capacity through a better control over the quality of construction works and execution deadlines, but also through the centralization of procurement at group level for cost control, so as to achieve the targets set in the development strategy for 2022 – 2027. RCTI is a company with outstanding human potential, with a healthy organizational culture, a vital foundation to reach its great growth potential, and the integration with IMPACT creates these premises. In the next period, we will focus on process optimization and organizational harmonization, so that the entry of RCTI Company into the IMPACT group large family will bring additional benefits to our customers while improving the profitability of companies", has stated Constantin Sebesanu, CEO IMPACT Developer & Contractor.
RCTI Company is an important player on the construction market in Romania, the company registering in 2021 approximately 95.3 million lei turnover and a profit of over 3 million lei.
Currently, IMPACT Developer & Contractor and RCTI Company have ongoing general undertaking contracts of over 50 million euros, for the construction of buildings in Greenfield Băneasa compound, located in the North of Bucharest.
IMPACT Developer & Contractor is one of the largest Romanian real estate developers, with a market presence of over 30 years. The group's portfolio includes companies that develop large residential projects in major cities in the country and that offer integrated services to their clients: property and facility management services, loan brokerage, interior design, real estate rental and sale services.