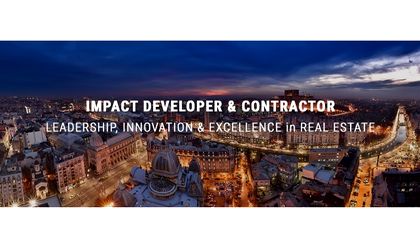 IMPACT Developer & Contractor (stock symbol IMP), the first real estate developer in Romania and also the first real estate company listed on the Bucharest Stock Exchange, continues the vertical integration process and establishes its own architecture and design firm – Impact Alliance Architecture (IAA).
The growth strategy of the IMPACT group is based on three pylons: sustainability, innovation and vertical integration, national expansion and portfolio diversification. The vertical integration process, started in the first part of this year, when IMPACT took over the majority shareholding of the constructor RCTI Company, continues with the acquisition of other specialized services, complementary to the real estate development activity.
The establishment of Impact Alliance Architecture comes as a result of the need to constantly adapt to the demands of a competitive, changing market. The new company, with attributions in the fields of architecture and habitat, urban planning and sustainable territorial development, aims to find those last-generation technical solutions compatible with the IMPACT vision, in order for the group's projects to become benchmarks in terms of sustainable developments.
Impact Alliance Architecture will design through innovation, technology and with responsibility towards the environment. Thus, in the coming months, the company will manage large-scale projects that will be developed by IMPACT, with a total value estimated at over 1.5 million euro.