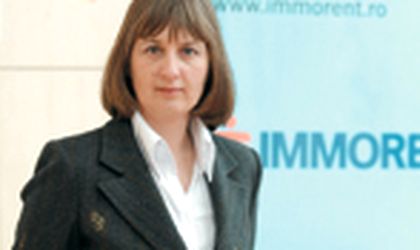 Immorent started its real estate development activity in Romania last year, after being active in real estate leasing. It is also interested in acting as real estate investor, with plans to put EUR 100 million per year into land and other real estate investments in Romania. The firm is currently negotiating to buy three other pieces of land in Romania. Its first project in the country, the EUR 300 million mixed development which will be built on 4.4 hectares of land, will start in the second half of next year and will be the firm's second biggest development, after Erste's campus in Austria.
The Romanian project is currently in the architecture contest phase.
Immorent has so far developed EUR 850 million of real estate projects in Europe and sold them to investment funds. Its development projects in the pipeline in Europe stand at some EUR 1.5 billion. Romania and Ukraine will be the company's most important markets in the next five years, company representatives have said.
Immorent expects to increase its turnover this year by 52 percent, on the EUR 53 million accounted for last year. Real estate leasing is expected to bring the bulk of its business in Romania in 2008. Out of the EUR 53 million turnover posted last year, Immorent accounted for EUR 36.7 million on the real estate leasing segment, with the rest being covered by equipment leasing. Immorent has offered financing for warehouse projects and for offices.
Corina Saceanu