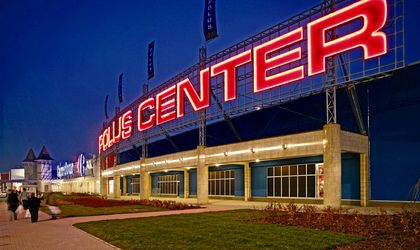 Austrian group Immofinanz has taken over the Polus Center Constanta project from TriGranit, the Hungarian-based developer.
Polus Center is the biggest mall in Constanta with a projected rentable space of 48,000 sqm, and a total built area of 112,000 sqm. The center will accommodate around 200 units including a hypermarket, a multiplex cinema and a food court. The mall has underground and above-ground parking space for 2,200 vehicles. The opening is planned for the second quarter of 2011.
The acquisition is part of the strategy pursued in South Eastern Europe by Immofinanz, the company resulting from the merger between Immofinanz AG and Immoeast AG at the end of April this year.
Immofinanz has a portfolio of 1,800 properties with a market value of EUR 8.3 billion. The company is listed on the Vienna stock exchange, and focuses on retail, logistics, office and residential space on the eight main markets in the region: Austria, Germany, the Czech Republic, Slovakia, Hungary, Poland, Romania and Russia.
Trigranit had previously sold Polus Center Cluj to Immoeast. The developer is involved in the public-private-partnership project in downtown Bucharest Esplanada which is currently on hold due to land ownership issues. The mixed project had previously been evaluated at EUR 1 billion.