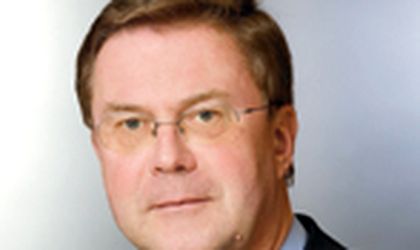 Immoeast has been making acquisitions almost weekly for the last couple of months in Romania. It started last year with ten properties in Romania and ended up with as many as 101 in a little more than a year. "And you can bet that there is still a lot to come during the next few months," Karl Petrikovics, general manager of Immoeast, told Business Review.
But despite the fund's commitment to Romania, which is for them the most interesting country in the region, the last weeks haven't been that busy. The reason is the lack of suitable acquisition targets, says Petrikovics, adding, "We would like to buy even more if more appropriate properties were on the market."
Another complaint the fund has about Romania is the lack of transparency, which is not up to the standard of a mature market. However, Immoeast is managing to turn this to its own advantage. "We look at this lack of transparency as an advantage as it leaves us in a less competitive situation, especially when it comes to markets outside the Bucharest area," says the Immoeast general manager.
After having bought almost everything up for sale on the local real estate market and going into partnership with developers for still unfinished properties, Immoeast is still allotting Romania EUR 1.2 billion of the programmed EUR 6 billion of investments to be carried out between 2007 and 2008. The fund has so far invested around EUR 3 billion in Romania, Petrikovics says. The amount represents around 60 percent of its investments in Central and South Eastern Europe, which places a lot of importance on Immoeast's portfolio in Romania.
Market analysts have predicted that a possible Immoeast exit from Romania will take place within the next two years. For the moment, the fund is thinking of and even making exits on other markets in order to pursue profits in the SEE region.
"Generally, Immoeast is a long-term investor and we tend to keep our assets for long periods. However, we have decided to sell parts of our portfolio in Central Europe to concentrate even more on high-yielding markets in SEE, Russia and Ukraine. We envision as buyers institutional investors, mainly closed-end real estate funds," said Petrikovics.
Although it has recently taken a more bold approach by partnering with developers and sharing their risks, Immoeast tries to balance its portfolio with the types of investments and the countries it chooses. "Although we are not focusing entirely on a certain part of the region, it is true that SEE, especially Romania, has gained high importance for us. […] We look at the SEE region, with its most important market Romania, as the best combination of high yields and low risks we can find at the moment. Therefore we invest here
more than anywhere else," said the GM.
Getting into partnerships with developers through forward-purchase deals, like the ones for the two Polus centers and the Adama residential project, is part of Immoeast's portfolio diversification strategy.
"The strong diversification and the sheer size of Immoeast's portfolio leads to high security and stable returns for the whole company. Therefore we are in a position to take certain risks with the investments we make. However, buying development projects or stakes in real estate development companies is a part of our diversification strategy and high yields are the best protection against risks we can find," added Petrikovics.
Romania is experiencing excellent growth rates and will do so for a couple of years. Yields in the country are much higher than in CEE countries like Hungary or the Czech Republic. Since it is an EU member state, legal risks are by far lower than in Russia or Ukraine, which makes Romania more attractive to funds like Immoeast, he says.
"Low supply, high growth rates, good yields: that's what investors' dreams are made of," said Petrikovics.
Central, Eastern and South-Eastern Europe are among the fastest growing regions worldwide and growth rates are always key factors for the real estate market. On top of that, even almost two decades after the end of the communist era, the supply of modern properties in CEE and SEE countries still lags far behind international standards. Whether it is offices, shopping centers, logistics facilities or flats, there is still a long way to go to reach Western levels, the fund's general manager believes. And as the economic prospects for the region are excellent, international investors jump at the opportunity, says Petrikovics.
As for Romania, Immoeast's latest and most important transactions in the country from May to July were office centers S-Park (45,000 sqm) and Victoria Park (30,000 sqm) in Bucharest, shopping centers Gold Plaza in Baia Mare (43,000 sqm) and Euro Mall in Pitesti (32,000 sqm) along with logistics park Pantelimon near Bucharest (50,000 sqm).
Immoeast remains quiet though on potential new acquisitions in Romania. "We will invest broadly on the Romanian market. This means we will be active in several cities and in all major real estate sectors – retail, office, logistics and residential properties. However, we will speak about specific deals after we have done them," concluded Petrikovics.
Corina Saceanu