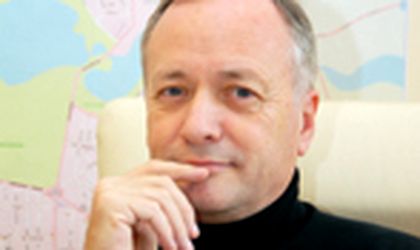 With a total built area of 42,000 sqm, it will comprise a Carrefour, a Bricostore and 80 stores in a commercial galleria. The mall is underway and should be completed in the first half of next year. RED is building a similar-investment project in Braila, which should be ready by November next year. Both projects are being built on the outskirts of the cities and will include Carrefour stores.
RED had previously announced the development of EUR 400 million worth of projects in Constanta, Bucuresti, Baia Mare and Iasi. It has recently acquired a 127,000-sqm plot in Baia Mare for a future commercial compound development.
RED, whose main shareholders are investment funds GED Group and Warburg Pincus, plus businessmen Andrew Stear and Teodor Pop, is currently working on a EUR 120 million mixed project in Constanta, along with investment fund Immoeast. The investment in Trident Plaza is being carried out through Harborside Imobiliaria, a company specially set up for this development. In Bucharest, the company will develop Natura Residence, a residential compound, while another residential project, Arena, is being developed in Iasi. RED group's activity is being managed by RED Management Capital.
RED has already sold several projects to Immoeast. The fund bought Iride Business Park in 2004 for EUR 63 million and more recently Trident Plaza development in Iasi. Immoeast has also partnered with RED in the commercial project planned for Baia Mare, which will need around EUR 70 million in investment, according to previous statements.
Immoeast's portfolio in Romania exceeds EUR 1 billion, and in the next three years could surpass EUR 2 billion. The group has announced plans to allot around EUR 1.8 billion to local projects, which represent 30 percent of its total current investment budget.
Corina Saceanu