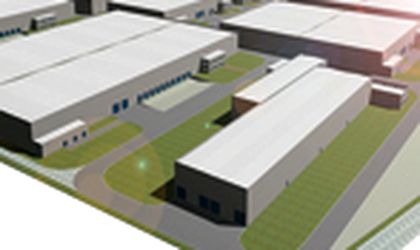 According to Mihai Dumitru, general manager of IIG Romania, the development in Satu Mare is a strategic investment in the area, and targets infrastructure and zoning for logistics, industrial and assembly activities for clients, delivering an industrial park to be built on 20 hectares.
IIG Industrial Park Bucharest, located in Fundulea, is being developed on a land plot of 205,000 sqm, and by completion time is estimated to comprise a total built area of 105,000 sqm. Both parks will rent tailor-made units starting from a built space of 2,000 sqm with a track execution from 20 weeks of signing a rental agreement, according to the company's statement. Unlike other industrial park developers, a tailor-made development is a risk-free investment, says the company.
According to company data, IIG doubled its business growth in 2007 and estimates a higher growth rate in 2008, as a result of the company's expansion plans in Central and Eastern Europe, Russia and the Commonwealth of Independent States (CIS).
At present, the firm hold a portfolio of 18 industrial parks in various development stages in Central and Eastern Europe and Russia and plans to increase this amount by another 10 parks in Russia, the CIS and Turkey.
Magda Purice