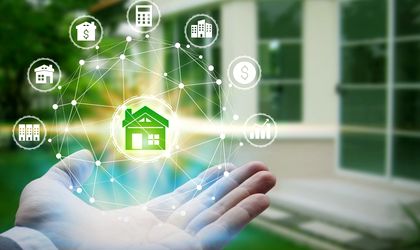 In the UK, investing in real estate is becoming increasingly popular, due to its thriving market from large student populations and regeneration projects across its burgeoning cities. Investing in property is one of the most widely recognised ways to increase your financial income. It has the potential to offer both UK and overseas investors the opportunity to earn profits through rental cash flow or through capital appreciation generated from long-term property price increases, providing they choose the right location.
Buy to let investments appear to be one of the most lucrative assets, but what are property companies in the UK doing to allow investors to secure these profitable deals?
It is no secret we are still battling the global pandemic, but property developers, agents and investors are still keen to keep the market going. UK property specialists took notice of the demand for property over the past nine months and have been working on utilising technology to speed up the process and open the market to investors all around the globe.
How Technology is Being Used
Long periods of isolation and travel restrictions around the world have caused some issues for investors, forcing real estate companies to think of alternative ways to help people continue with their investments. Fortunately, we live in a world where technology is at the forefront of everything we do, and real estate is no longer an exception. Companies are using virtual reality (VR) technology to hold property viewings and give 360-degree tours of properties.
One UK property company that has been utilising this type of technology is RWinvest, who have held virtual meetings and remote viewings with both UK and foreign investors.
Computer-generated imagery, or CGI, is also being used in the real estate sector to showcase off-plan properties. By using this imagery, real estate companies can clearly display what a property may look like once it is completed and at each stage or the design and building process. These types of technology can be recorded and sent to investors in seconds and accessed from their computers or smartphones, all from the comfort of their home.
Opening a Profitable Market
During a time of uncertainty, the UK real estate market has managed to remain stable and has seen some of the best property prices when compared to the last ten years, with prices set to continue rising across the UK in 2021 and growth rates up to 24.1% by 2024. At first, property prices fell due to a lack of activity. Still, as investors have been able to purchase property at a lower rate than usual, this has encouraged buyers to take advantage of the high rental yields across the UK, particularly in the north-west. This made for a surge in property prices as investors benefitted from discounted rates, which opened a profitable market to those looking to invest and capitalise during the outbreak of Covid-19.