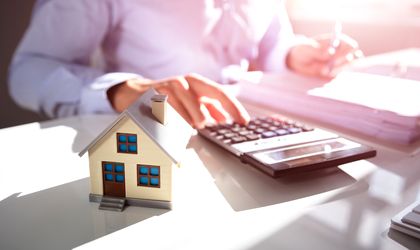 Have you ever watched a TV house-flipping show and thought, "I could do that!"? Well, you're not alone! House flipping has become a popular trend in the real estate market. Many entrepreneurs are looking to make a profit by buying, renovating, and selling properties. But before you jump into the house-flipping business, it's important to understand the advantages and challenges that come with it.
The Business of flipping houses
House flipping can be a lucrative investment opportunity with the potential for a high return on investment. It also allows you to unleash your creative side and be hands-on in renovating and designing. For instance, you could purchase a 3-bedroom residential property and creatively convert it into a full-blown student-friendly studio apartment.
On the other hand, house flipping requires a lot of hard work, money, and expertise. Unexpected expenses and market fluctuations can quickly eat into your profits. 
However, don't let that discourage you! With the proper knowledge and planning, you can start a successful house-flipping business and enjoy the benefits of this exciting industry.
Tips for starting a house flipping business
First and foremost, it is crucial to conduct thorough market research to determine which neighborhoods and property types are in high demand. For example, Singapore is one of the best investment destinations for condominium investment right now. Anyone looking to start a condo-flipping business can surely look into this market.
In your own city, studio rooms might be the hotcakes. In other people's cities, it might be duplexes of mobile homes. 
Essentially, your work starts by finding out which property type is the hot cake and which location best optimizes your profit potential.
You must create a business plan after conducting market research. Your objectives, target audience, budget, timetable, and anticipated profits should be outlined in your plan.
You'll also need to establish your team, including contractors, real estate agents, and legal and financial professionals. Having a solid business plan will help you stay on track and make informed decisions throughout the house-flipping process.
For example, your business plan may include a timeline for finding and renovating properties, as well as a budget for each project. You may also want to establish a target profit margin for each property so you know when it's time to sell. It's important to be realistic in your projections and factor in unexpected expenses, such as repairs or delays.
Prioritize nearness to amenities
As you analyze various real estate markets, ensure you limit your targets to opportunities that are situated very close to basic living facilities. This is because amenities tend to raise property value. If you don't believe that, look around you and check the prices of properties in areas close to business hubs compared to those in serene vicinities.
Take, for instance, a property such as The Continuum, situated close to popular parks, malls, transport lines, and business hubs in Singapore may turn a good profit quicker than one built in a remote town in the US. 
The beauty of a house-flipping business is that you don't need to live in the city you're buying a house in. You can be in the UK and leverage a wonderful opportunity like the Continuum mentioned earlier. 
It's essential to find undervalued properties with the potential for a high return on investment. You can do this through online listings, real estate auctions, or networking with local investors and agents. However, thoroughly inspect each property and factor in renovation costs and market trends before purchasing.
For example, look for properties that require cosmetic updates, such as new paint, flooring, or fixtures, rather than major structural repairs. You can also focus on properties in up-and-coming neighborhoods poised for growth. Additionally, staying within your budget when purchasing properties is essential to remain within your budget financially.
Consider the legal side of things 
It's also important to research local laws and regulations that may impact your business. For instance, some cities may have strict zoning laws that limit the types of renovations you can do on a property. You may also need to obtain permits for certain renovations, which can add to your expenses and timeline.
Renovate and Flip the Property
Once you've acquired a property, it's time to renovate and flip it. This process involves coordinating with contractors, selecting design elements, and managing the renovation budget and timeline. To ensure that the renovation is completed on time and within budget, it is essential to keep track of the process. Once the property is renovated, it's time to market and sell it for a profit.
For example, you may want to work with a team of contractors who specialize in different areas of renovation, such as plumbing, electrical, or roofing. You'll also need to select design elements that appeal to the target market and fit within your budget. This may include choosing materials and finishes that are trendy but also durable and cost-effective. It's important to manage the renovation budget and timeline closely to avoid unexpected expenses or delays that can affect your profits.
Manage Cash Flow and Record-Keeping
House flipping requires careful cash flow management and record-keeping. You need to track expenses, manage your budget, and make sure you're making a profit on each property. Proper record-keeping is also essential for tax purposes and future business planning.
Give Back to the Community
Finally, to stand out in the competitive house flipping market, consider giving back to the community. This can involve partnering with local charities to provide affordable housing or incorporating sustainable materials into your renovation process. Not only does this benefit the community, but it can also attract socially conscious buyers and investors.
Conclusion
While house flipping requires a lot of hard work, money, and expertise, the right knowledge and planning can turn it into a profitable business venture. So, take your time to research, research, and research before diving into it.