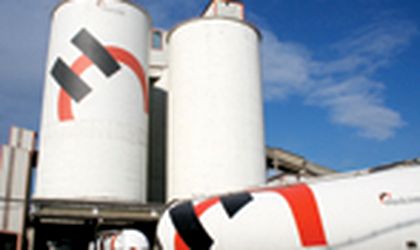 Holcim Romania runs three cement plants in Turda, Alesd and Campulung, 16 concrete stations and five aggregates facilities. It registered a turnover of EUR 290 million in 2007, a 28 percent increase on the previous year, when the company posted EUR 220 million, according to Wirth.
The growth is expected to continue in 2008, even though the company has estimated higher production costs for power, warehousing and production operations.
"I cannot say whether the cement industry will increase the price of cement in 2008," said Wirth. He projected that the demand for cement from infrastructure works this year will reach 30 percent of the total cement demand, after the company delivered up to 80 percent of its cement production to building constructions in 2007.
Wirth added that cities such as Bucharest, Cluj, Timisoara, Arad, Satu Mare, Iasi and Constanta register the strongest demand for cement.
Magda Purice