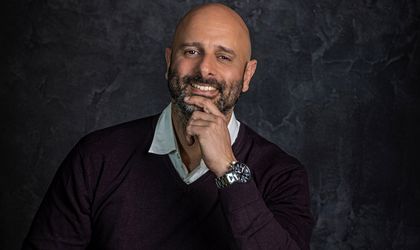 GTC Romania, a leading real estate company in Central and Eastern Europe, has signed a long-term contract with Regus, part of IWG, the world's largest provider of hybrid working solutions, which will occupy 1200 sq m in the City Gate South Tower, starting June 2023.
"City Gate is an ideal business location, and we are delighted to welcome Regus as our new tenant and further diversify the renter mix. Following this deal, we are introducing a flexible, serviced office provision from one of the leading players in the market and add additional flexible workspaces to City Gate, one of the most desirable buildings in the city, with world-class offices and with the most beautiful views. The major refurbishment undergone recently; the high quality of spaces coupled with the building's superb location has led to a strong tenant demand. I would like to thank IWG for their trust and cooperation as well as to our asset management company CEE Estate for the great effort in this transaction", stated Ziv Gigi, GTC's Executive Director for the SEE region.
—
"We are establishing an even stronger and much-needed footprint in Bucharest with this latest opening. As an important business hub, Bucharest is a fantastic place for us to boost our expansion plans. The need for high-quality flexible workspaces continues to soar as businesses of all sizes embrace hybrid working. Our opening in City Gate comes at a time when more and more companies are discovering that hybrid working boosts employee happiness and satisfaction, while helping the environment. Our workplace model is also proven to increase productivity and allows for a business to scale up or down at significantly reduced costs", stated Ramona Predescu (Iacob), Country Manager IWG Romania & Bulgaria.
The iconic City Gate Complex includes two tower buildings (ground floor + 18 floors), located in ​​Piața Presei Libere area, and has a total leasable space of ​​47,700 square meters. Both towers have LEED GOLD Certification, proving GTC's commitment in sustainable development, responsible construction, and asset management.
City Gate recently went through an extensive refurbishment process, following an investment of 3.5 million euro. The building benefited from outdoor and indoor upgrades, such as improvements of lobby, the main Reception area of the North Tower and various facilities of the building operating systems.  City Gate iconic complex has one of the largest parking area in Bucharest – 40.000 sq m – offering access to the underground for +1.000 cars, accessible from 2 city directions. The complex is powered by renewable energy and offers fast chargers for electrical cars – free for all tenants, but also bike and motorcycle special parking spaces.