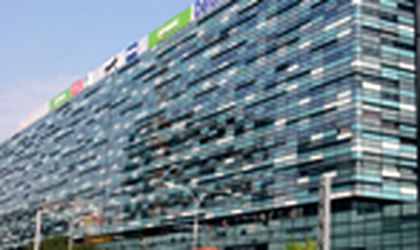 The buyer, French Ixis Corporate & Investment Bank, subsidiary of Natixis Bank, is on its first investment in Romania. The signing of the sale agreement is expected to be completed by September 26. The value of the transaction sets a record on the Romanian real estate market, as the highest sum paid so far for an office building. The price is, however, according to GTC officials, subject to potential adjustments.
America House was one of the most sought after office buildings in Bucharest, after the sale of Europe House, the other office building GTC owned in Romania, and after most of the large office developments in the city changed hands. Europe House went to investment fund Europolis.
The transaction involving America House, which is owned by GTC through Complexul Multifunctional Victoria SRL, is still awaiting approval from the seller's board and is contingent on the ongoing due diligence process. By the time Business Review went to print, no one at Ixis Corporate & Investment Bank could be contacted for details.
America House's sale has been rumored for a long time, but Shimon Galon, GTC country manager of Romania, suggested he wouldn't sell the building which brought $2.2 million in rents in 2006. The building covers some 27,000 sqm and is located in Victoriei Square. It hosts BCR, Cosmote, Deloitte, Tuca, and Zbarcea & Asociatii, among others.
If approved at the EUR 120 million price tag, the America House transaction will top the recent transaction between DEGI and Charlemagne fund, when DEGI paid EUR 110.5 million for three office buildings.
After starting with offices in Romania, GTC switched to residential and retail projects. The company is currently building Rose Garden residential compound in the Colentina area of Bucharest and Galeria shopping centers around the country. Overall, it plans to invest around EUR 500 million in Romania over the coming years.
Ixis Corporate & Investment Bank manages several funds, such as Captiva II, which invest in real estate assets across Europe. The investment fund acquired the Daimler Chrysler headquarters in Germany last year for EUR 240 million.
Corina Saceanu