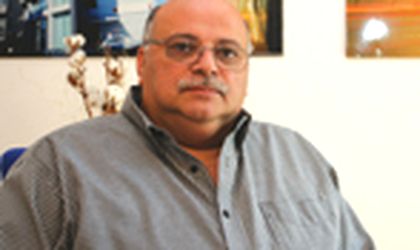 Felicity, which has 112 apartments in a first phase, had seen 107 of them sold, with delivery of units having recently started. A second phase will feature 212 apartments, of which 150 have been sold. The firm says it is selling two or three apartments from this project each month.
GTC opened last week its Galleria shopping center in Piatra Neamt, the third shopping mall under the Galleria brand in Romania, after others in Buzau and Suceava. The developer will continue with similar projects in Arad and Bistrita next year.
The shopping center in Piatra Neamt was opened seven months after the initially announced date, after the main anchor at the time, Trident Supermarket, "decided to withdraw from the project and caused us damage," according to Galon. The supermarket was replaced by Penny Market, which opened in May and which is now the major anchor in the project.
"Because fashion retailers prefer to open in the fall rather than spring-summer, we decided to make the grand opening in the first week of September," Galon explained.
The shopping center opened with a 70 percent occupancy rate, and should reach 85 percent by the end of September, when more brands will be added to the mix. House of Art, Takko Fashion, Penny Market, Orsay and Mado are among the retailers which opened units last week. Tina R, Deichman Tekzen, Leonardo and Tom Tailor are among those which will join them later on in the month.
Not only retailers, but also the companies which GTC targets with its office developments have been affected by the financial crisis and made more reluctant to assume long term obligations.
"In order to overcome this
trend, GTC is willing to sign short period contracts, two or three years instead of five, to help tenants with their initial investment in the
spaces they are renting," Galon concludes.
Corina Saceanu