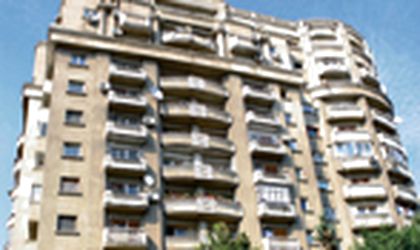 The insurance will cover damage caused by earthquakes, landslides and floods, and comes after the severe flooding which affected parts of the country. The sums insured vary between EUR 10,000 and 20,000, depending on the type of construction. Market analysts expect the insurance firms taking part in the program to significantly increase their subscribed premiums once the system is in place. Statistics show there are around 8.5 million households in Romania, which would trigger up to around EUR 170 million of subscribed premiums per year, calculated at the maximum premium value.
Although the stake is quite high, not all insurance companies will take part in it, but only those who will become shareholders in a new company – the Insurance Pool Against Natural Disasters (PAID), which will be created later. Insurance firms that can sell home insurance, as well as other companies, can become associates and thus shareholders in PAID, but none can hold more than 15 percent of the shares.
PAID will be the body paying out in the event of disasters, not the insurance firms which have to close the insurance contracts. The fee received by the insurance companies will not reach more than 10 percent of the insured value.
Insurance firms would need a business plan to show their shareholders prior to getting involved in the project, said Cristian Constantinescu, president of the National Union of Insurance and Re-insurance companies in Romania (UNSAR). "A great financial effort is required from insurance companiesto create this pool. It is not a simple participation with capital," he added.
Moreover, selling mandatory home insurance will mean high costs for the insurance firms, which will have to use agents and brokers, while premiums are rather low, believes Catalin Stroe, sales manager of Asirom insurance company.
Insurers also fear the bureaucracy brought about by the new system, as insurance companies' databases of policy holders will have to be checked against another one by the financial administration, to root out and fine non-payers. The maximum fine will be around EUR 150. Problems are also expected to occur from the house evaluation, as well as from damage evaluation.
If approved by Parliament, which starts activity this week after the summer break, the law will become effective the month after it is published in the Official Gazette. Home owners will have to buy the insurance up to 90 days after its publication in the Official Gazette.
Corina Saceanu