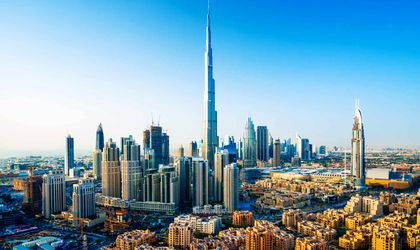 Are you considering buying a property in the UAE? If so, you wouldn't be the only one! The mortgage market in the UAE is booming, and you're definitely going to find something you'll like.
The UAE has a vast range of mortgage providers, ranging from globally known brands to more localized ones. This wide variety gives you a lot of choices when it comes to picking a mortgage provider, but it also makes the process tricky.
If you're wondering how you could get a mortgage loan in UAE, you're in the right place. Keep reading to find out everything there is to know about mortgages in the UAE.
What Are The Requirements To Get A Mortgage In The UAE?
To get a home loan in UAE, you must first ensure you meet the eligibility criteria which we have detailed below:
Must be working with current employer for at least 6 months to a year
In the case of self-employment, the business must be running for at least 2 years.
Securing a mortgage in the UAE is not a challenging task. Nearly everyone can get a mortgage as long as they can show their income, whether it's active or passive income, and meet the requirements above.
If you meet the criteria, you must also have the following documents ready before applying for a mortgage:
Emirates ID (for nationals) or passport copy, proof of residence in the UAE, and proof of residence at current address (for ex-pats)
Financial documents, such as bank statements and salary slips.
You also need to have a good credit history to secure a mortgage in the UAE. Lenders are very likely to reject applicants with a poor credit history. Therefore, you shouldn't apply for a loan until you've checked your credit score and improved your score if it's poor.
How to Get a Mortgage Loan in the UAE
How to get a mortgage in UAE can be a little confusing, but don't worry. This step-by-step process will break it down for you.
Step 1: Broker or Bank?
First, you must decide whether you want to get a home loan in the UAE through a broker or directly from a bank. Mortgage brokers have a lot of expertise, and so they can save you time. However, we always recommend that you approach a bank directly.
Why? Because while brokers may save you some time, their fees can cost you considerably. Also, sometimes, brokers may forget to tell you the essential details of your mortgage. Or worse, they can guide you to a mortgage that benefits them more than it benefits you. Hence, it's always better to approach a bank directly.
Approaching a bank for a mortgage loan in the UAE is also easy. Banks have all the information you need about their loans on their website. This makes it easy and convenient for you to apply directly.
Step 2: Research
Once you've decided how to apply, you need to know what to apply for. There are different types of mortgage loans you can get in the UAE, so research well and choose which type meets your needs.
Usually, you can get this information online or by giving a mortgage provider a quick call. For example, different types of mortgages from FAB:
Mortgage loans for residences or investments: up to 20 million AED with an interest rate of just 2.75%!
Mortgage loans for small buildings: up to 20 million AED to be paid back in 15 years.
National housing loan: zero-interest loan for up to 2 million AED to be paid back in 30 years.
Step 3: Reach an Agreement
Once you've decided what kind of loan you want, it's time to meet the lender. You're probably going to have to meet a few different lenders and discuss the type of mortgage you want. If you meet the criterion, though, you shouldn't have a problem with finding someone willing to give you a mortgage loan in the UAE.
When you find a willing lender, obtain an agreement in principle and ask for an evidence letter.
Step 4: Find a Property
Now you're well on your way to buying a property in the UAE! Once you know the amount of money you're going to get, look for a property that fits your budget and make an offer.
If your offer's accepted, confirm a date for the payment of the deposit with the seller and a completion date. The lender will then release the funds to the seller on the completion date!
What to Consider Before Applying For a Home Loan in the UAE
Like we said, securing a mortgage in the UAE is not difficult, but there are some things you should consider, such as:
·       Interest Rate
It's always advisable to look for a lender who offers low-interest rates so that repayment is more manageable for you. For example, Bank First Abu Dhabi Bank's interest rate of 2.75% is one of the lowest on the market.
You should also consider what kind of interest rate the lender is offering. It's usually either a flat rate or a reducing rate. Do the calculations and see which one if more economical for you.
·       Re-mortgaging
You should also check and see if your lender allows for re-mortgaging, which gives the borrower the option of changing their lender within the loan term. By doing so, borrowers can make use of new promotions that come along or a better lender.